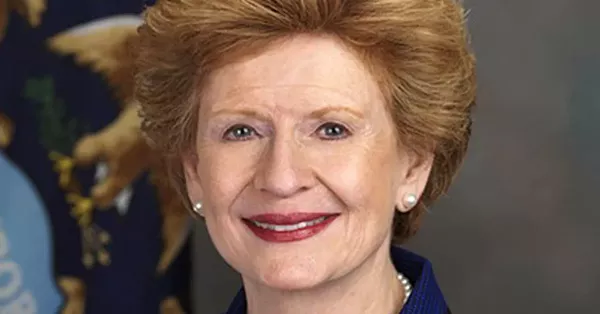 Democratic Michigan Sen. Debbie Stabenow voted this week to advance a bill that encourages states to punish businesses and individuals who participate in boycotts against Israel and Israeli companies.
In other words, the federal government is attempting to suppress free speech.
The
Combatting BDS Act
is an effort to strengthen similar state laws already on the books. Michigan is one 26 states that made it illegal for the government to do business with companies or individuals who boycott Israeli companies.
Why does Stabenow want those who disagree with her and the government's political views to be punished? It could be because she receives a lot of money from the pro-Israel lobby. According to Open Secrets, the pro-Israel lobby has
given nearly $900,000 to Stabenow
during her career. That includes about $164,000 during the 2018 election cycle.
Still, the proposed law is unlikely to survive a legal challenge. Federal judges have
twice
struck down
similar legislation because it violates First Amendment free speech protections.
The ACLU criticized the bill in a statement posted to its site: "The ACLU takes no position on boycotts of Israel or of any other foreign country, but we have long defended the right to boycott. The Combating BDS Act would encourage states to enact laws that violate that fundamental right."
"The legislation, like the unconstitutional state anti-boycott laws it condones, sends a message to Americans that they will be penalized if they dare to disagree with their government," the ACLU continues.
In a statement to
Metro Times
, Stabenow made the case that she voted for S.1 because it included separate bills that provide aid to Israel and Jordan. However, far more principled senators still voted against the bills, stating that they weren't comfortable with suppressing free speech and using aid to Jordan as cover. It is, after all, possible to provide aid without violating the First Amendment.
"Part of what makes Michigan great is the diverse perspectives on issues like these and I always consider all of them when deciding how to vote. I voted to proceed to S.1 because it includes legislation to maintain our security partnerships with Jordan and with Israel and keep critical sanctions on officials in Syria that are involved in the slaughter of innocent civilians," Stabenow said. "The Combatting BDS Act, also included in the package, addresses state-related activity and economic investment, which is something the Michigan legislature passed by an overwhelming bipartisan vote."
"I do not oppose an individual's right to boycott. That is why I have authored amendments to this bill with Senator Peters to address this concern before the final vote," she added.
For more on the issue, read our Jan. 8
story
, "
Michigan Dem Senators: Israel more important than the First Amendment
."
Stay on top of Detroit news and views. Sign up for our weekly issue newsletter delivered each Wednesday.