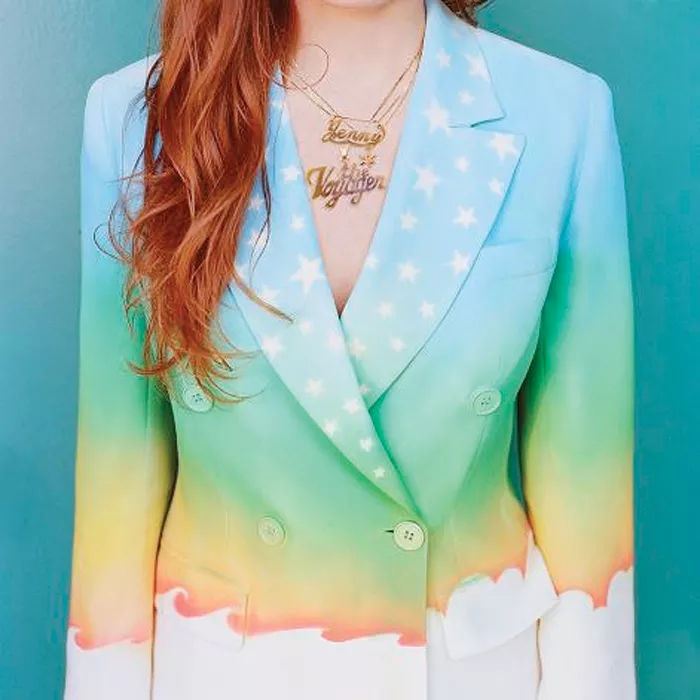 Jenny Lewis
The Voyager
Warner Bros.
Jenny Lewis, former frontwoman of Rilo Kiley, Postal Service collaborator, and occasional Bright Eyes backup singer, has released her solo album with the help of Ryan Adams.
At just 40 minutes, The Voyager blasts by, leaving us with a bit of whiplash, wondering where the hell the time went. It's no departure from her regular shtick, but it's pretty nonetheless. Listeners get an earful of her signature, yet ever-so-subtle country twang, which is artfully filled out by heavier electric guitars on some tracks and with acoustics, simple percussion, and lyrical storytelling on others. In fact, "Late Bloomer" reminds us just a little bit of Fleetwood Mac, adding a mystical gypsy style to the record. "You Can't Outrun 'Em" continues similarly, feeling super '70s. "The New You" kind of drags the record down. Not that it's a bad song, but the tempo is faster than Lewis' vocals seem willing to go, like she's digging her heels in, demanding the song slow down while it goes galloping along regardless. However, the mention of catching someone getting a hand-job just might make the whole song worthwhile. It's lyrics like this that ground the album. It doesn't take itself too seriously.
The Voyager's lead single, "Just One of the Guys," is delicious, catchy, and hook-laden (pro tip: the video features cameos of Anne Hathaway, Kristen Stewart, and Brie Larson lip-synching Lewis' lyrics, and it's pretty cute.) The only track that comes close to matching it is "Head Underwater," especially in terms of lyrical earworms and toe-tapping rhythms.