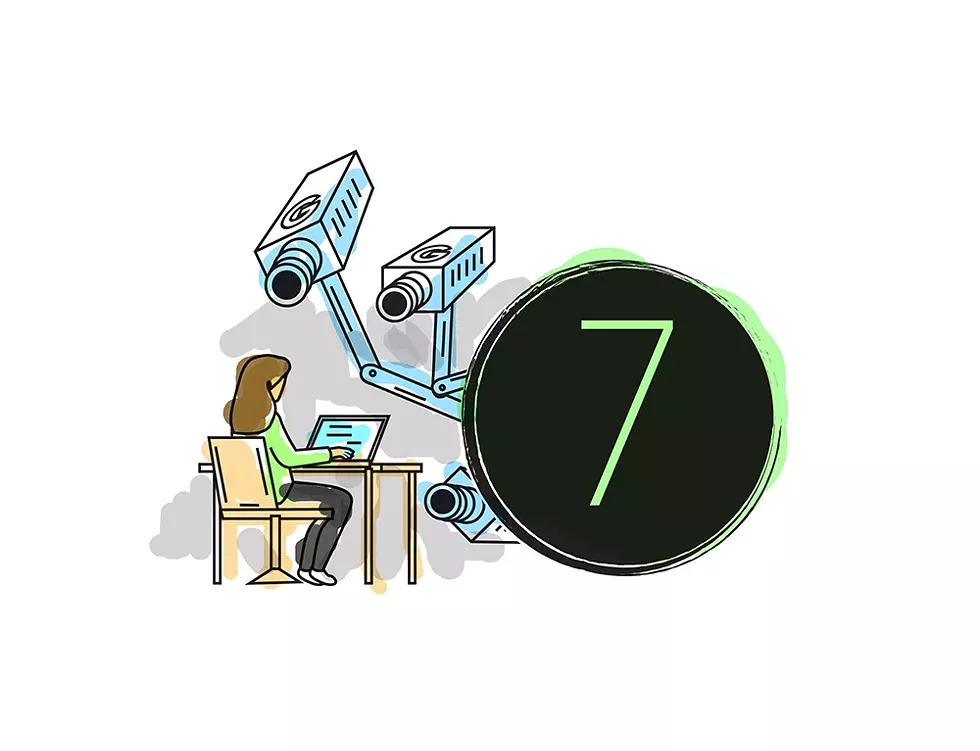 7. Google's Union-Busting Methods Revealed
In 2018, Google dropped its long-time slogan, "Don't be evil" from its code of conduct. In 2019, Google hired IRI Consultants, a union avoidance firm, "amid a wave of unprecedented worker organizing at the company," as Vice's Motherboard put it in January 2021, while reporting on leaked files from IRI that provided a disturbing picture of how far Google may have strayed in its willingness sabotage its workers' rights. The 1935 National Labor Relations Act makes it illegal for companies to spy on employees and guarantees workers the right to organize and engage in collective bargaining. "Nevertheless," Project Censored noted, "companies like Google attempt to circumvent the law by hiring union avoidance firms like IRI Consultants as independent contractors to engage in surveillance and intimidation on their behalf."
"[E]mployers in the United States spend roughly $340 million on union avoidance consultants each year," Lauren Kaori Gurley reported for Motherboard, but their practices are apparently so disreputable that IRI doesn't identify its clients on its website "beyond saying the firm has been hired by universities, renewable energy companies, auto-makers, 'the nation's largest food manufacturers,' and 'several top ten worldwide retailers,' she reported.
"Consultants specialize in operating in the grey areas of the law," John Logan, a Professor of Labor and Employment Studies at San Francisco State told Gurley. "They're not quite illegal but they're sort of bending the law if they're not breaking it."
"The [leaked] documents show that the firm collected incredibly detailed information on 83 Seattle hospital employees, including their 'personality, temperament, motivations, ethnicity, family background, spouses' employment, finances, health issues, work ethic, job performance, disciplinary history, and involvement in union activity in the lead-up to a union election,'" Project Censored noted, "including descriptions of workers as 'lazy,' 'impressionable,' 'money oriented,' and 'a single mother.'"
The documents Motherboard reported on didn't come from Google, but from two Seattle-based hospitals owned by Conifer Health Solutions, who hired IRI on the sly — a common practice.
"Tracking the union avoidance firms behind anti-union campaigns is intentionally made difficult by firms that subcontract out work to other firms that hire independent contractors to avoid federal reporting requirements laid out by the Department of Labor and shield themselves from public scrutiny," Motherboard explained, adding that the union organizing the workers had no idea of IRI's involvement.
"Google is not the only Big Tech company to enlist union avoidance consultants in recent years. In fall 2020 and spring 2021, employees at Amazon's massive fulfillment center in Bessemer, Alabama launched a much-publicized unionization effort," Project Censored noted. "As John Logan detailed in a lengthy article for LaborOnline, Amazon responded to the Bessemer drive by spending at least $3,200 per day on anti-union consultants Russ Brown and Rebecca Smith and by bringing in a second union-busting consulting firm," as well as hiring "one of the largest law firms in the country specializing in union avoidance." Employees voted more than 2-1 against joining the union, but the election was overturned for a set of eight labor law violations after Project Censored's book went to the publisher — a decision that Amazon is appealing.
"There has been some establishment press coverage of large corporations hiring union-avoidance firms to undermine workplace organizing, mostly focusing on tech giants like Google and Amazon," Project Censored noted, including late 2019 stories in the New York Times and Washington Post reporting that Google had hired IRI, and a Feb. 23, 2020 New York Times Magazine cover story entitled "the Great Google Revolt," which "mentioned in passing" the use of anti-union consultants by Google and others in Silicon Valley. "However, there has been no corporate news coverage whatsoever of the sensational leaks that Motherboard released in January, and there has been very little in-depth corporate media reporting on the use of union-busting consultants in general," Project Censored summed up, concluding, "The documents leaked to Motherboard confirm and greatly elaborate upon what labor organizers and educators have suspected of the specific tactics the union-busting firms employ."