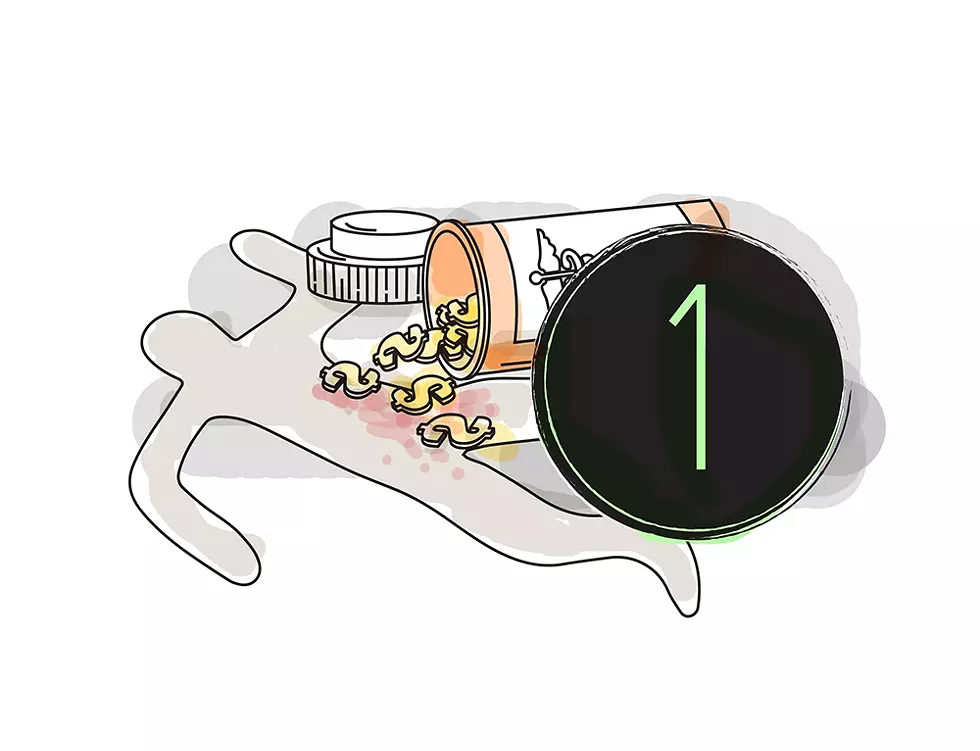 1. Prescription Drug Costs Set to Become a Leading Cause of Death for Elderly Americans
"Soaring prescription drug costs have been widely reported by corporate news outlets," Project Censored notes, but they've utterly ignored the staggering resulting cost in human lives. More than 1.1 million seniors enrolled in Medicare programs could die prematurely in the next decade due to unaffordable prescription drugs, according to a November 2020 study reported on by Kenny Stancil for Common Dreams. "As medicines become increasingly expensive, patients skip doses, ration prescriptions, or quit treatment altogether," Project Censored explained, a phenomenon known as "cost-related nonadherence," which will become "a leading cause of death in the U.S., ahead of diabetes, influenza, pneumonia, and kidney disease" by 2030, according to the study by the nonprofit West Health Policy Center and Xcenda, the research arm of Amerisource-Bergen, a drug distributor.
"[E]ven with Medicare insurance, what seniors pay is linked to a drug's price," the study explained, which allowed them "to model how cost-related nonadherence would change under policies that would reduce drug prices, such as Medicare negotiation." The study focused on five medical conditions that "significantly affect seniors and for which effective pharmaceutical treatments are available," including three types of heart disease, chronic kidney disease, and type B diabetes.
"The good news is that policy changes can curb the power of Big Pharma, resulting in far fewer avoidable deaths," Stancil reported. "Medicare negotiation is projected to reduce drug prices and seniors' cost-sharing, which could prevent nearly 94,000 seniors' deaths annually and save $475.9 billion," the study stated as one of its key findings.
"As a model for policymakers, the study pointed specifically to the Elijah E. Cummings Lower Drug Costs Now Act (H.R. 3)," which passed the House in December 2019, but died in the Senate, Project Censored noted. It's been reintroduced after Joe Biden "declined to include Medicare negotiation in his $1.8 trillion American Families Plan proposal," they explained.
A May 2021 op-ed in the Hill, co-authored by Rep. Peter Welch (D-Vt), cited the studies figures on preventable deaths and explained its basic framework:
H.R. 3 would limit the annual out-of-pocket costs for Medicare beneficiaries to no more than $2,000, and would establish a top negotiated price for drugs at no more than 120 percent of the average of six other wealthy nations….

H.R. 3 would support and protect innovation and new drug development by investing some of the expected savings into the world-class research funded through the NIH.
But this op-ed was a rare exception."The public's understanding of the debate surrounding H.R. 3 and other proposed legislation designed to control inflation in prescription drug prices ought to be informed by accurate information about the grim repercussions of continuing the status quo," Project Censored noted. "Sadly, the corporate media have failed to provide the public with such information for far too long, and the consequences could turn out to be deadly for millions of seniors."