click to enlarge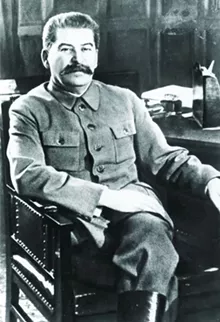 Precision, Precision
In response to Jack Lessenberry's column about Michigan state Sen. Jase Bolger ("Why Brooks Patterson was Right," May 8, 2013, Vol. No. 33, Issue No. 30), reader Alan Feldman emailed:
I totally agree with Jack Lessenberry except that Bolger is more like Stalin because we live in a communist state. The governor is sickening and his voice is strictly lame. I turn him off on radio and TV. Guess you own bug business at one time you know everything!
And Dave Weber wrote:
According to an article in last week's Lansing City Pulse, the proposed insurance reform will continue to completely prevent public disclosure of finances. As I understood from the article, current recipients will continue to receive financial assistance, but the public will remain in the dark. All of Michigan [are] cows and Snyder and his Republican gang are perched atop stumps, waiting for opportunities.
Great article as always.
Heed the Calls
In response to Jack Lessenberry's column urging Detroit Mayor Dave Bing to not run for re-election ("Don't Run Again, Mayor Bing," May 1, 2013, Vol. No. 33, Issue No. 29), reader Thomas A Wilson Jr. emailed:
I read with great interest the May 1 article "Don't Run Again, Mayor Bing" and I wholeheartedly agree with the article. I voted for Dave Bing in the last election with the hope that things would improve. However, I've come to the conclusion that Mayor Bing didn't understand the enormity or the complexity of Detroit. As relates to the city's fiscal operating budget there it continues to run at a deficit and is projected to be $53 million more at a deficit of, possibly, $380 million and this with city workers being laid off and concessions that were imposed on the unions. Crime continues to spiral upward, and in an attempt to better fight crime police officers, "Detroit's Finest" have been placed on 12-hour shifts.
Transportation service is not what it was when Bing took office, as some bus lines have curtailed service and [others] discontinued. Demolition of abandoned, dangerous houses/buildings continues to be a problem as money allocated for such has not been used and was returned to the feds. Lighting of the city continues to be a problem as much of the city is enveloped in darkness after sundown. Mayor Bing, as was mentioned in the article, has faced some serious health challenges, which more than likely are affiliated with the job. There have been some positives: i.e. Whole Foods coming to Midtown, Meijers at the Gateway Project, coming to the old site of the State Fairgrounds, and one at the site of the old Redford high school, the continued work of the Detroit Riverfront Conservancy. The job of mayor is a thankless job and Mayor Bing you've done your best and, seemingly, your best wasn't good enough. So, with all due respect, "Don't Run Again, Mayor Bing."
Send letters (250 words or less, please) to 733 St. Antoine, Detroit, MI 48226; faxes to 313-961-6598; e-mail to letters@metrotimes.com. Please include your telephone number. We reserve the right to edit for length, clarity and libel.