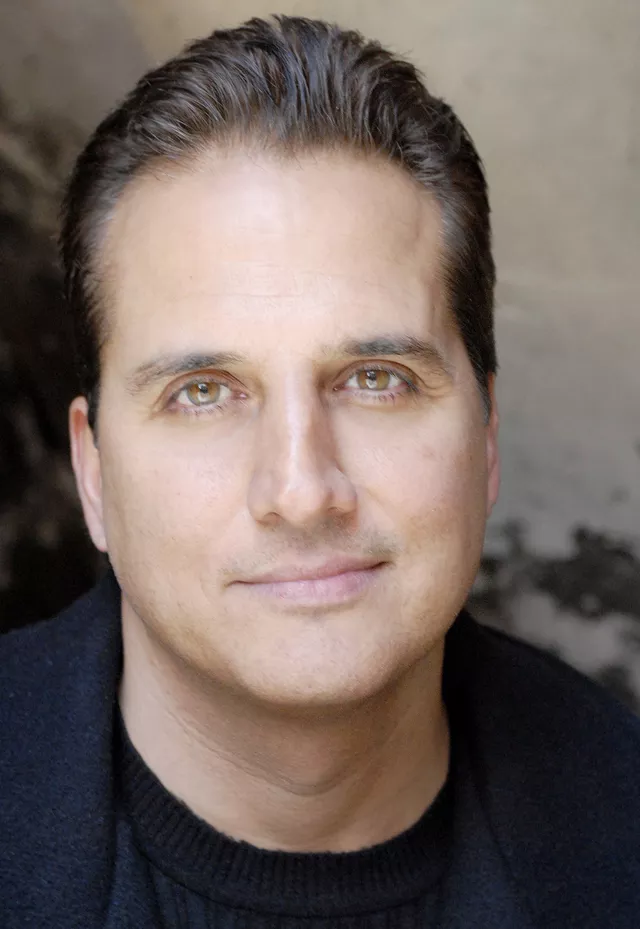 Nick DiPaolo never backs down. A long-serving vet of the standup comedy wars, the hard-edged and sharply funny Dipaolo grew up in metro Boston, roughly the same time and just a few miles from Jay Leno, Denis Leary and Conan O'Brien. That no-bullshit Beantown upbringing prepared Nick for a life on the road, where he's been building a following for more than 20 years. A conservative in a liberal-leaning business, DiPaolo is like a giraffe at a petting zoo, but he's never afraid to butt heads, as long as he gets a laugh, which he does, brilliantly. 
Metro Times: What's firing you up these days? 
Nick DiPaolo: What's firing me up? Not too much. I watched the debates last night that was kind of fun. Rick Perry was a disappointment.
MT: Well, what did you think he was going to say? 
DiPaolo: I don't know. I thought he would be more articulate. Romney sorta took it to him. I lean kinda right in my politics, but I do like Perry's stubborn streak. I liked when he said Social Security was a Ponzi scheme. 
MT: He'll be wearing that one for the rest of the campaign. 
DiPaolo: [laughs] Absolutely. I don't really know why that's so controversial, whenever anybody says something outside the mainstream. ... 
MT: How political are you on stage these days?
DiPaolo: I don't get that political. Comedy clubs aren't really the place for that. You're playing to drunken 22-year-olds who don't exactly read the paper every day. 
MT: You're saying bachelorette parties don't have an opinion about debt ceilings? 
DiPaolo: Yeah, exactly, it's hard to talk about the debt ceiling when the girl sitting in front of you has an 8-inch pink plastic dick sticking out of her hat. 
MT: How do the liberal New York audiences take to your act?
DiPaolo: They're not that much different from Livonia, to be honest. I've been saying this for years: You'll find a better comedy audience at a strip club. At least the people there can afford to buy a dancer a $15 club soda. They actually wear suit jackets and work real jobs, and read the paper. There are actually adults in there. Comedy clubs, let's be honest, if you look at audience these days, it's, like, 10 girls at one table trying to cheer up their one miserable friend. "Ooh ... Diane had a miscarriage, let's take her to the Funnybone."
MT: People come into comedy clubs and then don't know what they're in for. 
DiPaolo: That still surprises me after 20-some years, or they come in with a preconceived notion of what comedy is. ... Really? Would you go to a concert and not know who the fucking band was? 
MT: Are there a lot of good strip club gigs out there? 
DiPaolo: It's funny you say that. One of the best rooms ever was attached to a strip club in New York City. ... My favorite room. 
MT: Comedians know where all the strip clubs are anyway. 
DiPaolo: Especially the married ones! 
MT: I'm guessing you didn't have a plan when you started? 
DiPaolo: No. Hell, no. I was like, what? It's a job with free drinks and chicken fingers? Count me in. 
MT: When did people start taking comics so seriously? Everybody has to apologize now. 
DiPaolo: Well that's what I don't do. I still do shit that I'll never fucking apologize for. 
MT: Tracy Morgan flap, a black comic saying something anti-gay? Shocker, right? 
DiPaolo: Honest to god. Here's the difference: I say that on an NBC show? I'm gone. There's no discussion. The story doesn't go away in two weeks; I'd be on the cover of Time. The media still leans that way. A black guy, homophobic? Nobody is more homophobic than black and Hispanic guys, nobody. But you're not going to hear that in the mainstream media, you're not going to see it in a sitcom or a movie. 
MT: Eddie Murphy sort of built his career on stuff like that. 
DiPaolo: Absolutely. We're kind of regressing. 
MT: Isn't that kind of the comedian's role — to push the edges and poke around the sore spots? 
DiPaolo: Yes, but it's getting a little weird out there. You know, Canada has speech codes. ... 
MT: There was a big lawsuit, right? 
DiPaolo: Yeah a guy got arrested for making fun of a lesbian couple. To me, that's right around the corner here. ... I would love to get arrested for making fun of two lesbians. 
MT: Well, now we're back to Lenny Bruce, we've gone full circle. 
DiPaolo: You're right. ... 
Friday and Saturday, Sept. 16 and 17, at Joey's Comedy Club at the Kickers Complex, 36071 Plymouth Rd., Livonia; 734-261-0555; kickerscomplex.com.