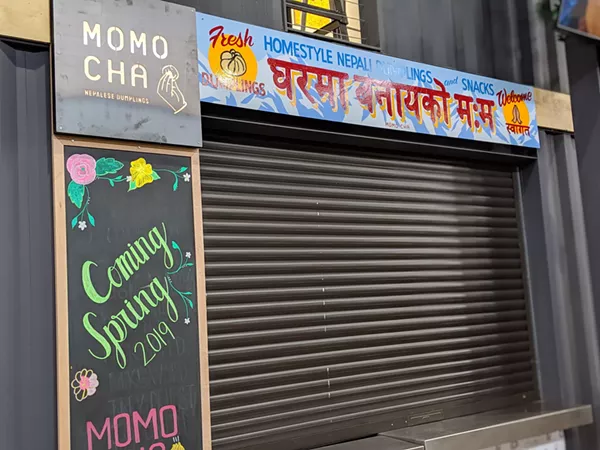 A new Nepalese dumpling shop specializing in momos — dumplings filled with meat or veggies that are common in the Indian subcontinent — will be the next to join the Detroit Shipping Co. food hall's line up.
Chef Lama grew up in Nepal, and the new restaurant is he and co-owner Louisa Ainsworth's first concept.
Momo Cha is taking over the stall that would have been operated by Bread Meats Bread. Those plans fell though after the Windsor-based sandwich shop was denied an investor visa by the U.S. government.
That leaves one open spot at the Detroit Shipping Co., which is also home to Brujo, Bangkok 96, and Coop, among others.
So many restaurants, so little time. Find out the latest Detroit dining news with our weekly food newsletter delivered every Friday morning.