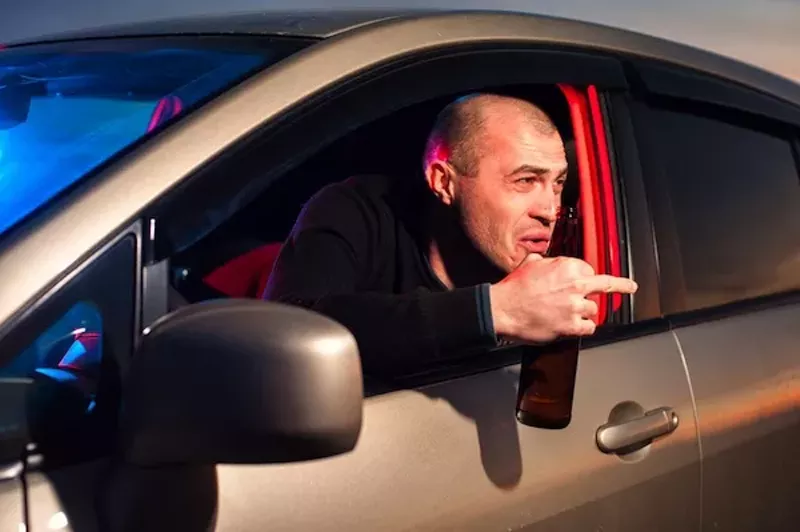 Police may be asking some drivers to have their saliva tested for drugs in a pilot program being rolled out in five Michigan counties, including Washtenaw. And the program has some attorneys hopping mad.
The program was established into law by the state legislature last year, and a year-long test program of the new approach began Nov. 8 in Berrien, Delta, Kent, St. Clair, and Washtenaw counties. This will not be blanket testing, police say. Police will have to detect drivers who are under the influence the way they always have. But if they suspect the driver is impaired by drugs, they can request assistance from 27 "drug recognition experts" on the staff of state and local police contingents or with program-affiliated sheriff's offices.
In order to get around Constitutional protections, police will ask for saliva samples. If given consent, the appropriate expert will conduct the saliva test, slipping the sample into an Alere DDS2 oral fluid test instrument. Within minutes, the device presents its findings on a color monitor. The gizmo looks for six substances: amphetamines, benzodiazepines, cocaine, methamphetamines, opiates, and THC.
Michigan State Police Special Lt. Jim Flegel
said police have seen
"a huge increase in the amount of fatal crashes involving impaired drivers." In Michigan, according to police statistics, drug-related traffic accidents are
the highest in a decade
. Michigan State Police data show accidents involving drug use grew from from 1,581 in 2006 to 2,215 in 2015, an increase of 40 percent.
But several Michigan attorneys have objected to the project, and some have told reporters that anybody asked by police if they'd care to have their saliva tested should refuse the offer.
Bloomfield Hills attorney Neil Rockind
told MLive
, "The legal system and law enforcement wants it to be fast and perfect. Science is not fast. Developing scientific techniques and perfecting those techniques typically takes years and years, and science is never perfect."
Attorney Bruce Block
told a Grand Rapids TV channel
, those asked about taking the test should say no.
"You have someone who is a so-called 'expert' who has 72 hours essentially of classroom and about three or four days of testing their theories," Block said. "Now whether you're impaired or not, why, I suppose that's up to this so-called expert. The problem is he's not an expert — in his mind, everybody's impaired."
"If you don't agree to it, it's a civil infraction with a $200 fine," Block said, presenting the "significant possibility" that legal drugs can result in a false positive.
"If you voluntarily agree to this saliva test, you've just waived your right to have get a speeding ticket and be on your way," Block said.
East Lansing attorney Mike Nichols called the testing technology "risky"
in an interview with TV news
and suggested drivers take the $200 civil infraction instead of the swab test. That news report pointed out
a field evaluation of the device in The Journal of Analytical Toxicology
that found a 24 percent failure rate. As
others have noted
, false positives can be caused by such innocuous and legal substances as ibuprofen, nasal decongestants, sleep aids, even poppy-seed bagels.
Nichols advises drivers to take the $200 civil infraction rather than submit to this oral fluid roadside test.
Nichols, who is also certified as a "drug recognition expert," raises a good point, that drugs work differently than alcohol, "and to try to make it simple, and analogize it to alcohol, it's wrong."
Unlike alcohol, which appears in the blood in much the same concentration it does in the brain, different substances have varying pharmacological qualities, are metabolized differently, cross the blood-brain barrier differently, especially medical marijuana.
Even the
highway safety advocates at We Save Lives have said
:
Blood is a terrible surrogate for learning the amount of THC in the brain. It's used because we blindly follow the precedence set by alcohol, perhaps even believing the pot lobby's mantra that marijuana should be regulated like alcohol.
Needless to say, it does not inspire much optimism that one of the groups backing the program is the
Coalition to Regulate Marijuana like Alcohol, which seems to fully embrace "zero-tolerance" policing while hoping for the best
.
"The idea that in 72 hours we're going to make a police officer a doctor or a physician's assistant or a medical professional," Nichols said, "that's a horrible prospect to me."
Recent news reports underscore the challenges of entrusting medical evaluation to police, especially when suspects have epileptic seizures, diabetic shock, or other issues. Take the case of
a cop in Buckeye, Ariz., a trained "drug recognition expert" who tackled and arrested an autistic 14-year-old two months ago
.
Last month,
the ACLU of Georgia blasted
"drug recognition expert" programs, declaring that the program had "never been independently and rigorously validated" and that "the protocol requires officers to perform medical examinations to detect drug influence without having relevant medical training, and it leads officers to believe they have a special ability to detect marijuana use without concrete evidence."