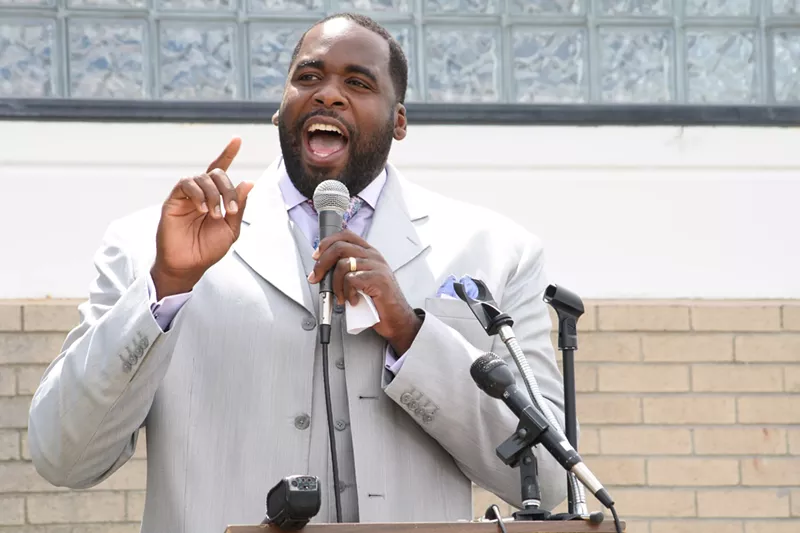 Former Detroit Mayor Kwame Kilpatrick won't be released early from prison after all, according to the federal Bureau of Prisons.
"On Tuesday, May 26, 2020, the Federal Bureau of Prisons reviewed and denied inmate Kwame Kilpatrick for home confinement," the bureau wrote in a statement. "Mr. Kilpatrick remains incarcerated at the Federal Correctional Institution in Oakdale, Louisiana."
Kilpatrick, 49, is still set to be released in January 2037.
Many local media outlets on Friday pounced on a news release from the Ebony Foundation that claimed Kilpatrick "has been granted home confinement" after serving seven years of a 28-year sentence.
Metro Times
posted a story
about the media reporting unsubstantiated claims.
State Reps. Sherry Gay-Dagnogo and Karen Whitsett, both of whom have urged President Trump to release Kilpatrick from a low-security prison in Louisiana, told the media that Kilpatrick was scheduled to be released to his mother's home in Georgia on June 10. At least one of Kilpatrick's relatives also said the former mayor was about to be released.
It's unclear why so many people were under the impression that Kilpatrick was granted an early release. His prison has been hit hard by the coronavirus, and a federal initiative was under way to release thousands of inmates from prisons amid the deadly spread of the coronavirus.
Whitsett said Trump told her Kilpatrick was being released.
Crain's Detroit
reporter Chad Livengood shared some "journalistic lessons from the Kwame's-getting-released debacle" on Twitter.
Journalistic lessons learned from the Kwame's-getting-released debacle:

1. The Ebony Foundation is not a reliable source about federal prisons

2. Any group you've never heard of isn't a reliable source about complicated legal matters

3. Second-hand POTUS comments not reliable https://t.co/eTW3DdnT8U

— Chad Livengood (@ChadLivengood) May 27, 2020
Stay on top of Detroit news and views. Sign up for our weekly issue newsletter delivered each Wednesday.