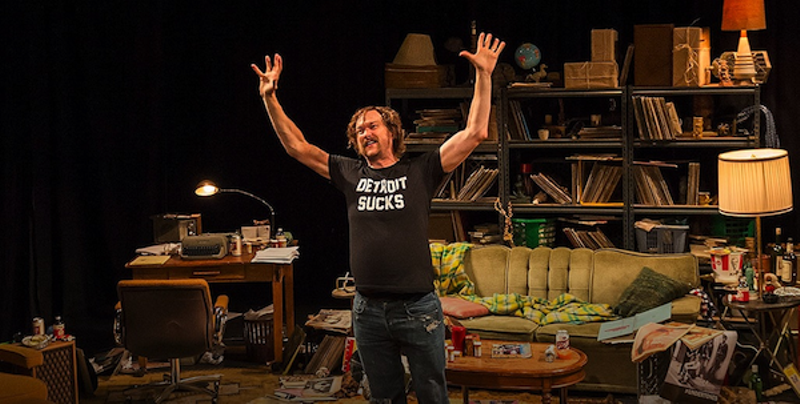 The good news is that January will feature several performances of a one-man show about "America's greatest rock critic," Lester Bangs, who spent several years in Detroit in the 1970s.
The bad news? Well, you'll have to travel to New York to see it.
But, judging by the pedigree of the writer-producers, the stuff they had to work with, and the reviews, that's the only bad news.
CREEM
magazine, and lived in metro Detroit from 1971 to 1976. He was famously pictured wearing a T-shirt that read "Detroit Sucks" (and wears a version of this garment in the play), but when he moved here, he had said the city was "rock's only hope." Even those who just read his prose might sense a sweet-and-sour aspect to the man. Bill Holdship, who served at
MT
and
CREEM
, once called Bangs "an even funnier Hunter S. Thompson with a sweet side." Indeed, some people might have trouble reconciling the harsh critic who tore apart many decent rock records with the avuncular gentleman portrayed on the screen in Cameron Crowe's
Almost Famous
. One thing is certain, he could fill up a page or fill up a room, and the inner tensions between critic and teacher only make him more interesting as a dramatic theatrical character.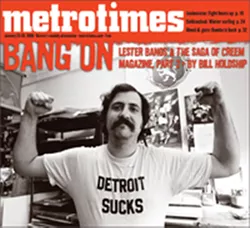 Luckily, the task of dramatizing him is entrusted to the high-profile duo of Jessica Blank and Erik Jensen, the authors of 2002's
The Exonerated
, a play about six wrongfully convicted inmates that was made into a motion picture and had a significant influence on the question of capital punishment. This is a chance for the two to have a bit of fun, and for Jensen to step into the role of that larger-than-life critic, while casting Bangs as something more than that, "a ruthlessly honest, endlessly restless moral philosopher who spent his too-short life searching for connection, transcendence, and truth in music."
The last time this show took to the stage was two years ago in Los Angeles.
LA Weekly
had said the play was "a fascinating, insightful story that's often as cathartic and inspiring."
Curious? Want to see it? Tickets and more info are available
here
. But in the meanwhile, we'd just like to drop the hint to Detroit theater folk that this might be the kind of play worth staging locally. Pretty pretty please?