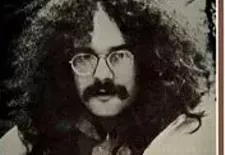 The author, poet and activist
John Sinclair
celebrates the release of his new album of spoken word with music,
Mobile Homeland
, this
Wednesday, Nov. 8 with an early-ish show atPJ's Lager House
. Produced by the legendary Tino G (who also performs), the album is a joint release between Funky D and Jett Plastic.
As surely we all know by now, Sinclair (born in Flint, Mich. in 1941) morphed spectacularly from a small-town teenage disc jockey to a cultural revolutionary, a
pioneer of marijuana activism
, a radical leader and a political prisoner towards the end of the 1960s.