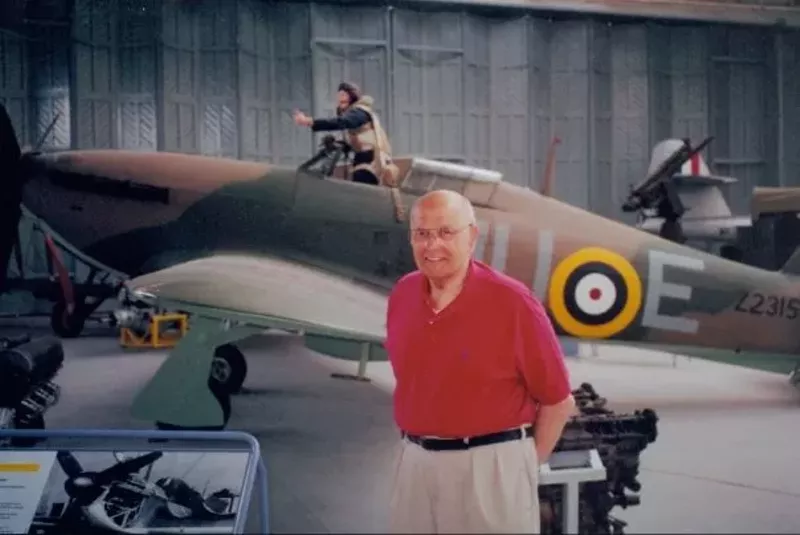 John D. Dingell Jr., the longest-serving member of Congress and a staunch advocate of the U.S. auto industry and universal health care, died Thursday after receiving hospice care.
He was 92.
Dingell was one of the most influential and feared members of Congress, serving under 12 presidents and becoming a master of legislative deal-making.
First elected in 1955 to fill the House seat vacated by his late father — John D. Dingell, who had served 23 years in the House — Dingell Jr. was not a dogmatic Democrat. While he helped pass the Civil Rights Act and fought for Medicare, he had gone head-to-head with his own party over environmental issues because of his loyalty to the auto industry. An avid hunter who had adorned his office with a Russian wild boar, a white-tailed deer, and two pairs of elk antlers, Dingell often fought against gun control and at one time was an avid supporter of the NRA.
By the end of his last term in 2014, Dingell relied on a cane or motorized cart to get around the Capitol. His wife, Debbie Dingell, who was 27 years his junior, replaced her husband in Congress in 2015.
Dingell never lost his wry sense of humor and built a cult following on Twitter with more than 250,000 followers. A day before his death, on Wednesday, Dingell dictated his final tweet to his wife.
"I want to thank you all for your incredibly kind words and prayers," he tweeted. "You're not done with me just yet."
In February 2009, when Dingell became the longest-serving member of Congress, former President Bill Clinton praised the legendary lawmaker for "the quality of his service … the depth of his convictions and the astonishing energy he still brings."
Soon after learning about Dingell's death, Clinton tweeted, "There are few major legislative triumphs since 1955 that he didn't have a key hand in passing."
Detroit Mayor Mike Duggan said he was "deeply saddened by the death of John Dingell."
"He will be remembered as one of the greatest legislators in American history who never forgot about the people he served and the city of Detroit," Duggan said. "While it's hard to imagine a world without John Dingell, his legacy of working to improve people's lives will last forever."
Two months ago, as Dingell's
health
was deteriorating, he took to Reddit to answer questions.
"That is the greatest satisfaction of a representative: to be able to fix someone's problem," Dingell wrote on Reddit. "Government is not your enemy; it is us working together for the good of us all."
When asked about the bitter divide in politics today, Dingell mourned "the absence of civility."
"Partisan bickering stinks, and it goes back to Greek, Roman, and Babylonian times. It seems to be getting more and more intense," Dingell said. "The level of partisan bickering and how it has prevented us from coming together to do the people's work is one of the things that propelled me into leaving the Congress. We now find ourselves in an uncivil war with one another. The absence of civility has poisoned the process."
At one point, Dingell said it was time to eat his favorite sandwich — peanut butter and mayonnaise.
Stay on top of Detroit news and views. Sign up for our weekly issue newsletter delivered each Wednesday.