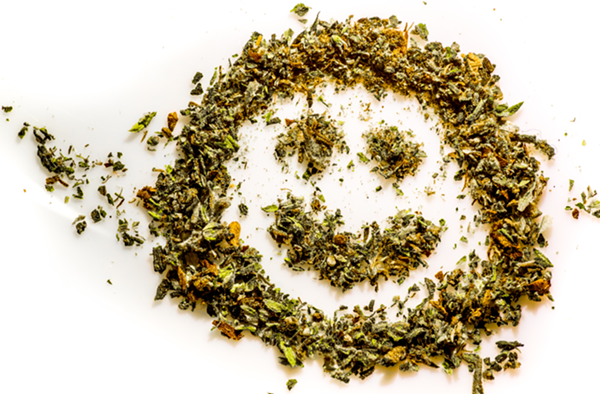 The Board of State Canvassers has approved a petition to put an initiative that would legalize recreational marijuana for people 21 and up on the November ballot.
In layman's terms — that means you can likely soon vote to free the weed.
"This November, Michigan voters will finally get the chance to eliminate Michigan's outdated marijuana laws," said John Truscott with the Coalition to Regulate Marijuana Like Alcohol, the group behind the initiative. "Just like with alcohol, it is clear that prohibition doesn't work and that regulation and taxation is a far better solution."
If approved, Michigan would be the first state in the midwest to legalize recreational marijuana. Currently, marijuana is legal in the state for medicinal use only. More than 200,000 people — or more than 2 percent of Michigan's population — have
patient cards
and can legally consume and buy marijuana.
- License marijuana businesses that cultivate, process, test, transport and sell marijuana
- Legalize the cultivation of industrial hemp (used to make textiles, biodegradable plastics, food, construction materials, and even fuel)
- Protect consumers with proper testing and safety regulations for retail marijuana
- Impose a 10 percent excise tax on marijuana sold at the retail level on top of the state's 6 percent sales tax
- Give local governments the option of whether they want to allow marijuana businesses in their community
The recreational effort has a solid chance of succeeding —
more than 60 percent of Michigan residents support legalizing recreational marijuana
, according to the latest EPIC-MRA poll.
Legalization would have an impact on not only the state's economy, but also its
criminal justice system
. Nearly 10 percent of the state's drug arrests are marijuana-related, according to Michigan State Police data.
"This is an important reform that will help end thousands of unnecessary arrests and redirect law enforcement resources to real needs – like combating violent crime and fighting the opioid epidemic – while also generating hundreds of millions of new tax dollars for our schools, roads and local governments," former Detroit Police Chief Ike McKinnon said in the media release announcing that the issue will go before voters.
The Coalition to Regulate Marijuana Like Alcohol has been working on the legalization initiative for more than a year and last fall submitted to the state well over the number of
petition signatures needed to get on the ballot
. A similar 2016 marijuana legalization effort in Michigan failed when its backers were unable to get the petition signatures within the time frame required by state rules.
While all signs point to legalization — there are a couple of groups that are waging counter attacks to keep recreational weed illegal. Two ballot committees have formed with plans for their own rival initiatives — the he Committee to Keep Pot Out of Neighborhoods and Schools and Healthy and Productive Michigan. We interviewed the leader of the first group a few months ago.
He didn't have the best arguments
for why weed should remain illegal.
WDIV
that the legalization initiative could increase voter turnout by 2-3 percent. And it's no secret that those who wish to free the weed aren't fans of
Republican frontrunner for governor Bill Schuette
.
Michigan is one of about half a dozen states poised to vote on marijuana legalization this fall. Nine states and Washington, D.C., have legalized marijuana for recreational use.