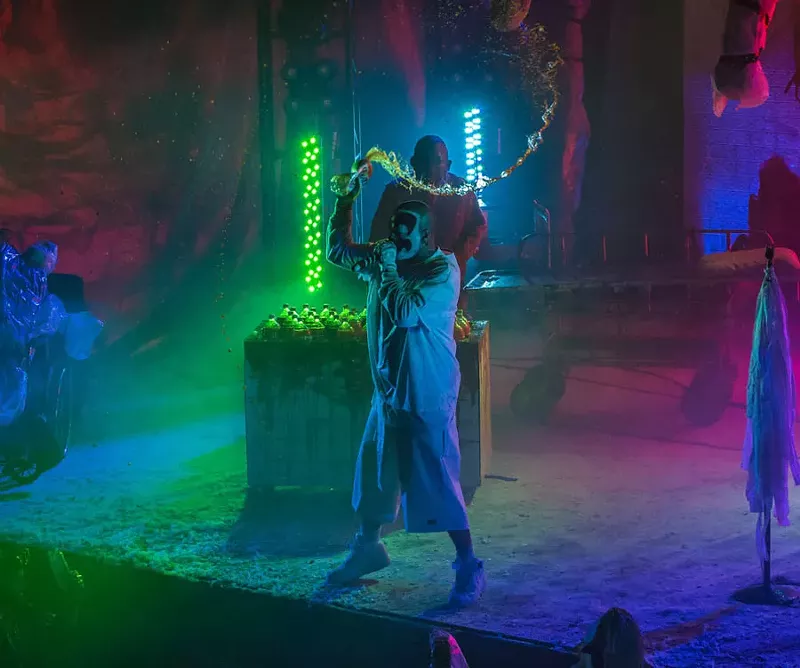 Whoop whoop! It's that time of year again to celebrate Halloween Juggalo-style. Entering its 25th year, Insane Clown Posse returns to Detroit to throw the stickiest, wickedest Halloween party around. What started out in the early '90s during Detroit's violent Devil's Night heyday has become a tradition and, for some, a right of passage for Juggalos and Juggalettes across the nation. During its existence, Hallowicked has been juggled between various venues around town. This year, it will take up residence at the Russell Industrial Center. Now, ICP acknowledges that their music is an acquired taste but, for many, being a Juggalo is a way of life. Hallowicked invites all to dabble in the Juggalo arts and festivities because even though they pride themselves on being a tight-knit family, they are far from exclusive. As always, BYOF — bring your own Faygo.
Insane Clown Posse: Hallowicked will kick-off at 2 p.m. on Wednesday, Oct. 31 at the Russell Industrial Center; 1600 Clay St., Detroit; thecrofoot.com; Tickets are $35-$45.

Get our top picks for the best events in Detroit every Thursday morning. Sign up for our events newsletter.