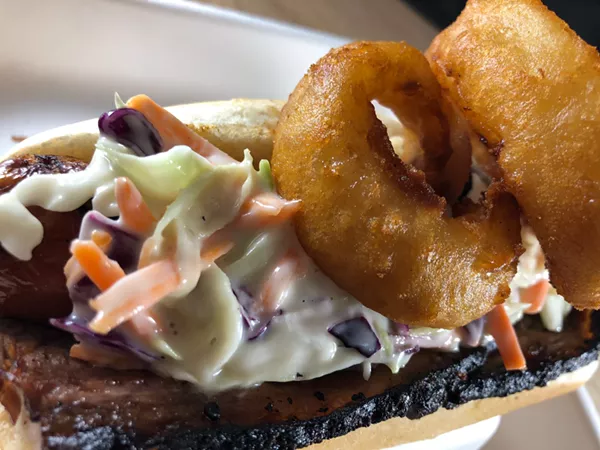 A new "America-style hot dog bistro" is planning a summer opening on Big Beaver Road in Troy.
Loaded Links will offer what it bills as gourmet dogs — beef hot dogs free of hormones, steroids and antibiotics, as well as Wagyu and Kobe options. Owner Randy Ayyar says via a press release that his dogs will be topped with "daring" fixings like tempura avocado, truffle mayo, bacon, and brisket cuts.
Options include The Porky (pulled pork on a chargrilled frank with bacon aioli, diced tomatoes and green onions) or The Longhorn (beef brisket on a chargrilled beef frank with coleslaw and beer battered onion rings).
Beyond dogs, Loaded Links will offer deep-fried Oreos, a frozen beverage line of non-carbonated crushed ice, and burgers made from a beef brisket blend.
Loaded Links is the second gourmet hot dog-maker to open in recent months. Doggie Style, A Red Hot Joint
started rolling in Waterford in March
.
So many restaurants, so little time. Find out the latest Detroit dining news with our weekly food newsletter delivered every Friday morning.