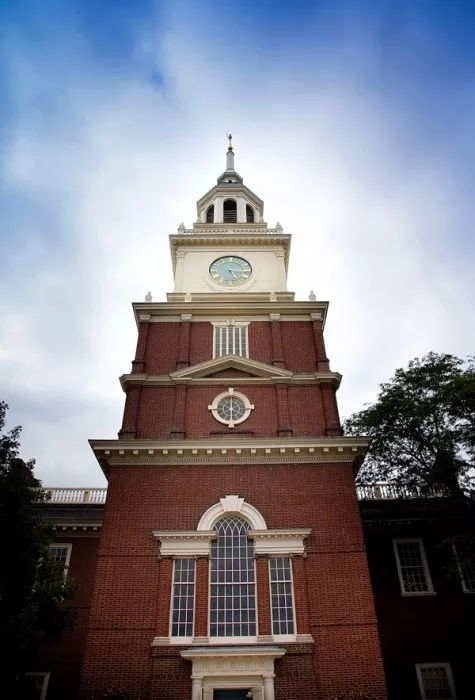 Historically speaking, Detroit's has long been a hotbed for innovation. I mean, you've heard of Henry Ford, right?

The guy who invented the automobile assembly line is known around the world for his contributions to modern manufacturing, which inspired the construction of an entire monument to the history of industrial change.

We're talking about the Henry Ford Museum of American Innovation, of course, which was recently chosen as the location of The STEMIE Coalition's annual National Invention Convention and Entrepreneurship Expo, which is headed here on June 1. The museum expects nearly 2,000 people to attend the event including inventors, judges, family, and friends.


NICEE is an invitation-only, nationwide event where K-12 students inventors can join by winning regional and state-level invention competitions. Inventors eligible for an invite to NICEE have beat an estimated 100,000 peers.
According to a press release, due to the expansion of the competition to include international inventors, NICEE outgrew its previous venue and is coming to Dearborn to celebrate the entrepreneurial spirit.
"Just like Henry Ford and Thomas Edison, these young inventors are solving real-world problems," STEMIE Coalition CEO Danny Briere, said in a press release. "These kids are identifying problems in our world all by themselves, problems that matter to them, and are often very personal. And the results are spectacular."
Award categories are separated by grade level and award-winning inventions have ranged from a shovel with an attached measuring tape to lollipops that cure hiccups.
Mo Rocca, of the Emmy-winning series Henry Ford's Innovation Nation on CBS, will be emceeing the event.
The museum will also be hosting the Michigan Invention Convention and Showcase on March 19, which serves as a stepping stone for local inventors to compete at NICEE.
"What better place to have the inventors and innovators of tomorrow present their creations than at the home of those that changed the world," The Henry Ford's president and CEO Patricia Mooradian said in a press release.
Miriam Marini is an editorial intern with Metro Times. She is a sophomore at Wayne State University studying journalism and women's studies.