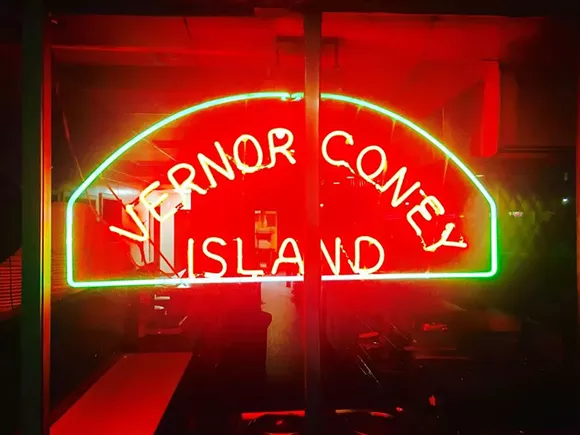 We were
first
to report about Flowers of Vietnam, that twice-a-week Vietnamese inspired supper club tucked away in Vernor Coney Island.
We knew that chef/proprietor George Azar was onto something big when he launched, but so too did Paul Saginaw, co-founder of Zingerman's. He's recently signed on as a partner to help secure funding so Flowers can expand. The duo, longtime friends, are seeking grant money from Motor City Match to help pay for the improvements, which include taking over the space next door.
Azar tells us the investment could pump as much as $350,000 into the building (which is owned by Azar's father). Flowers will shutter temporarily beginning July 3 so Azar and Co. can remodel the spaces, providing for more room, doubling the amount of seating, and installing an outdoor patio.
Hired on to the task is Detroit/Brooklyn-based architecture firm, et al., the same outfit that did the renovations for Selden Standard. Azar tells us he doesn't necessarily want to change the aesthetic of the place. The coney's got that old-school diner vibe, complete with a lunch counter on one side, booth seating, and wood-paneled walls on the other side — a look that fans have come to appreciate about Flowers. But he does want to improve functionality.
Once renovations are completed, potentially later in 2016, Flowers will be able to run full-time dinner service (Wednesday-Sunday, plus late nights Friday and Saturday), plus a daytime breakfast and lunch menu for the diner side.
You can find Flowers at 4430 Vernor Highway.