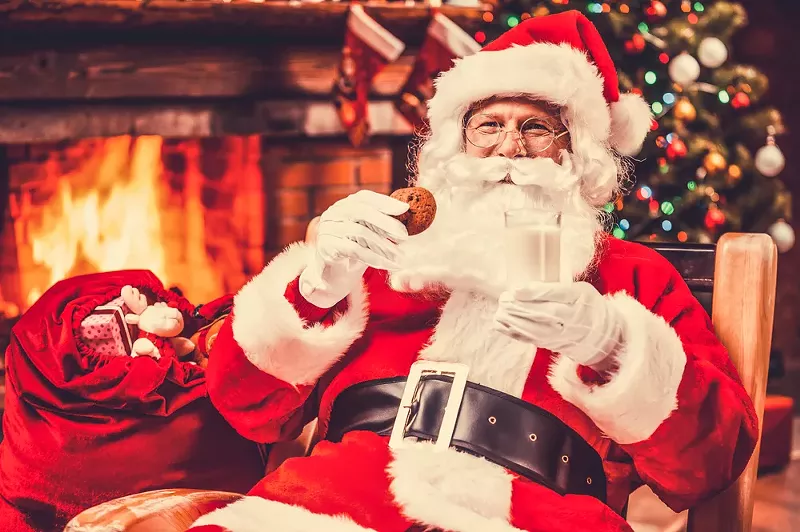 Need to take your kid to see Santa but don't want to take a trip to some hideous suburban mall? Problem solved.
The Fisher Building will host a perfectly wonderful Santa Claus this weekend and you won't even have to pay to watch your kid sob while someone snaps a pic of them with old Kris Kringle. No, that moment of pure Christmas joy will be gratis. Afterward, they'll get a free cookie from the soon-to-open City Bakery too.
The Platform, the company that operates the iconic building, is bringing in Old Saint Nick from 10 a.m. to 3 p.m. on Saturday, Dec. 16. Photos are free, but you'll have to take them yourselves so don't forget to bring a camera (or charge your smartphone).
Afterward, families are invited to poke through the collection of shops located inside the Art Deco building. Longstanding businesses include Detroit Gallery of Contemporary Crafts, the Fashion Place, and Vera Jane. Peacock Room, Yama, and Pot+Box also recently opened inside the building.
The Fisher Building is located at 2011 W. Grand Blvd., Detroit.