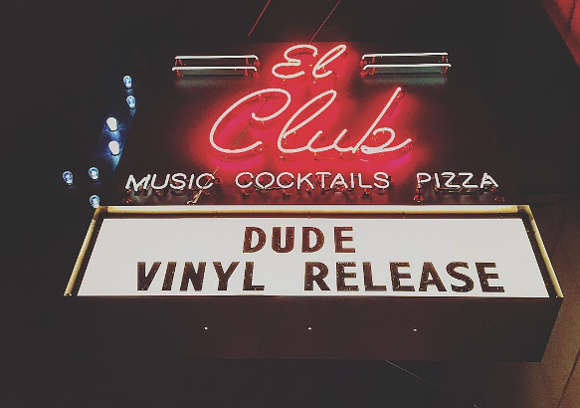 You've made a resolution to take in more of the city's dining scene, anyway. Here, a number of pop-up dinner events taking place this month that will help you keep to that.
El Club is expanding its food repertoire with the launch of a monthly pop-up series. The venue's pizza czar Matt "Pepe Z" Ziolkowski has partnered with chef George Azar of nearby Flowers of Vietnam to kick off the inaugural event Jan. 23-24.
The two chefs will whip up a four-course Italian-inspired dinner, including lamb chops, meatballs, gnocchi, pizza and more. Both dates will include three seatings each, first one beginning at 6 p.m. Tickets go for $35 and can be purchased
here
and
here
.
At the always buzzing Katoi, chef Brad Greenhill is opening up his kitchen to some guest takeovers Jan. 15 and Jan. 22.
On the 15th, the northern Thai eatery will go "vaguely Italian" starting at 5 p.m. when Selden Standard alumnus Armond Joseph and current Selden sous Thomas Knodell take over for one night only. Menu will be a la carte. More details
here
.
Then on the 22nd the SONS pop-up series, an effort led by Marlowe Johnson and Isaiah Blakeney (both of Standby), will commence. The two will be using their expertise (Johnson is a veteran bartender, while Blakeney is a hospitality whiz) to create dining events wherein the quality of service matches the food and drink experience.
For their kickoff event, the duo are working with Satoshi (which we're told is
another
local pop-up concept featuring ramen and izakaya-style cuisine) to host "South of the Border, West of the Sun," featuring an a la carte menu of ramen dishes and Tequila Cabresto-based cocktails. Tickets are not required.
For a Liberian-Mediterranean experience, up-and-coming chef Ameneh Marhaba will host her ongoing Kitchen Ramarj dinner 7 p.m.-10:30 p.m., Jan. 29, at Brooklyn Street Local.
Marhaba draws from her upbringing in Liberia and Lebanon to create a unique fusion menu, which includes kala (a Liberian-style doughnut, served with spicy pepper sauce), a peanut butter stew with seasoned chicken, a vegetarian burgul-lentil pilaf, and more.
Tickets are $25 and can be purchased
here
.
With so many pop-ups, taking place this month, 2017's dining forecast is off to a great start.
El Club is at 4114 Vernor Highway, Katoi's at 2520 Michigan Ave., and Brooklyn Street Local is at 1266 Michigan Ave.