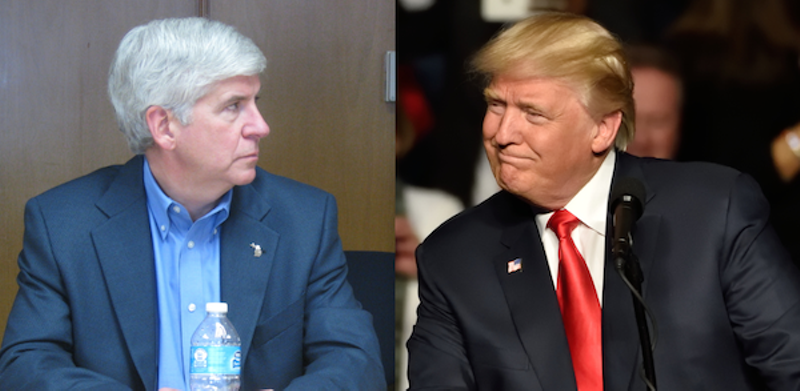 Every once in a while, something will crop up on the CounterPunch site related to Michigan, but we were especially interested when a partial recent transcript of an interview with unorthodox economist Michael Hudson showed the author agreeing that presented Lansing's Snyder administration was a sort of precursor to Washington's Trump administration.
The transcript, "
Running Government Like a Business is Bad for Citizens
," quotes Real News interviewer Kim Brown bringing up
Jared Kushner's recent comment
that "government should be run like a company." In the ensuing interview, she raises Gov. Snyder in an interview with Hudson, author of "J is for Junk Economics," about why government shouldn't be run like a business.
Brown called Snyder "a real world example of this," "including appointing emergency managers ... in effect rendering the will of the people obsolete, because now instead of being governed by elected officials, they are being governed by these hand-picked emergency managers." Brown pointed to "the Flint water crisis" as "a perfect example" of what can happen.
Hudson finds the comparison appropriate, and says:
Running a government like a business means dismantling government; dismantling democratic control; dismantling voters; and really running the economy under emergency conditions.
See the whole interview here: