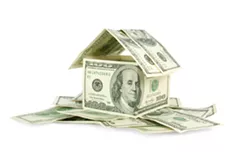 Not super surprising here, but the federal judge overseeing the case surrounding the most recent Detroit Public Schools corruption scheme has ruled that Norman Shy, the ringleader, must forfeit two of his homes and multiple bank accounts, according to the
Detroit Free Press.
In May the 74-year-old plead guilty in U.S. District Court to giving kickbacks to 12 district principals and one assistant superintendent. He faces seven years in prison, and was order to pay back $2.7 million in restitution to DPS and $51,677 in back taxes to the IRS.
Tuesday's decision by U.S. District Judge Victoria Roberts is the start of this payment plan. The federal government will now seize his million-dollar Franklin home, Bloomfield Township condo and four bank accounts. According to the
Free Press,
the government already took the bank accounts, but the homes is a new revelation.
According to prosecutors, Shy's school supply company Allstate Sales paid principals funds totally near $1 million between 2002 and January 2015, in return for contracts.
When the news story broke in March U.S. Attorney Barbara McQuade announced that Shy's company, which sells school supplies like lined paper and chairs, brought in nearly $5 million from DPS, of which about $2.7 million was fraudulent.
"It's about these 14 people who breached the public trust. The real victims are students and families who attend Detroit Public Schools," McQuade told the
The Detroit News
at the time, later adding, "This case is a real punch in the gut for those who do the right thing."
The story
gained extra attention
because one of the seven current principals being indicted was Ronald Alexander, 60, the head of Spain Elementary School. Just a month before the indictment was announced, TV personality Ellen Degeneres donated $500,000 to the school for technology updates, campus renovations, and additional staff funding — the goodwill came on the heels of a viral video showcasing Spain's dilapidated state and lack of funding for extracurriculars like the arts.
Shy's personal role — and acquisition — in the scheme was also heavily scrutinized after a
Detroit Free Press
article came out highlighting the custom-built mansion he constructed in 2013 — likely with funds coming from the kick-back scheme. This is one of the two homes that is being seized by the government.