Detroit has been fining residents for blight violations as small as failing to take a trash bin off the street on pick-up day — even though the city owns properties that look like this: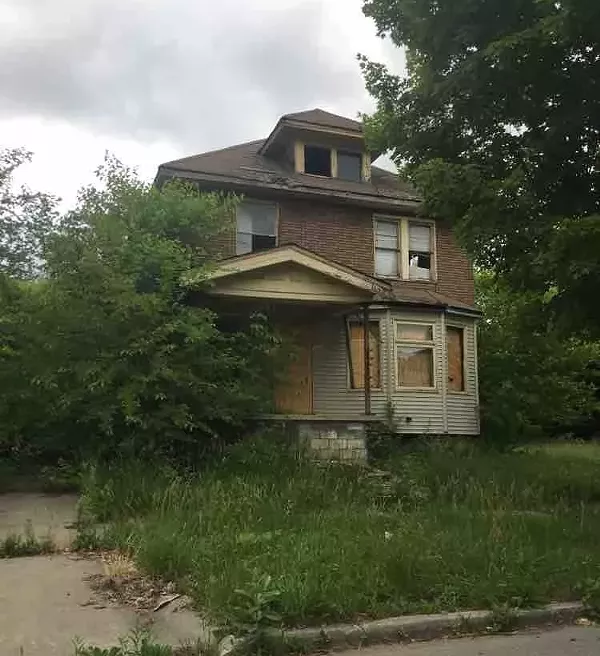 The house pictured above is owned by the Detroit Land Bank Authority. Despite a number of apparent blight violations, it has not received a ticket since 2008, when it was owned by someone else, according to the city's open data portal. That's because the city does not typically ticket properties owned by the DLBA, says Building, Safety Engineering and Environmental Department director David Bell.
By contrast, thousands of home owners have been ticketed and fined for blight violations as small as failing to take their trash bin off the street in a timely fashion. Ordinance 22-2-45 says homeowners or occupants must only take their trash bin out to the street after 6 p.m. the night before pick up, and take the bin back up their driveway by 9 p.m. the day the trashed is hauled away.
There are also rules on where residents can and can't keep that trash bin between collections. Ordinance 22-2-43 says bins must be kept out of street view. Thousands of homeowners have been ticketed for failing to comply with that ordinance as well.
Each violation carries a $130 penalty.
Enforcement of such petty blight violations has ramped up under Detroit Mayor Mike Duggan. According to the city's open data portal, anywhere from 800 to 1,900 tickets were issued for violations of ordinance 22-2-45 in each year between 2015 and 2017. About 200 tickets went out for the violation in 2013 and in 2014.
Tickets for trash bins that aren't properly stored have been issued 500 to 750 times a year since 2015. Just 100 such tickets were issued in 2013.
In an emailed statement, Bell said enforcement of such violations may be up because neighbors are complaining and BSEED staff are responding.
"More residents are finding out that this action is enforceable and are using a mechanism like SeeClickFix to report it," Bell said, referencing an improvement app where Detroiters can report things like clogged storm drains, and apparently, rogue trash cans.
According to a city flyer from 2017, "violation of time limit for approved containers to remain at curbside" is one of the top ten code violations in Detroit. Others include "excessive weeds and plant growth" and "rodent harborage."
You can learn how to keep your property ticket-free with the information in the PDF below. As for the rotting, city-owned house nearby — you can try submitting a complaint to the city's
property maintenance division
. Whether the city will be able to clean up its mess is unclear, however: Detroit owns more than 95,000 properties and has limited funds for upkeep and demolitions.
This story was updated at 11:30 a.m. on Monday, June 18 with comment from BSEED director David Bell.

Stay on top of Detroit news and views.
Sign up
for our weekly issue newsletter delivered each Wednesday.