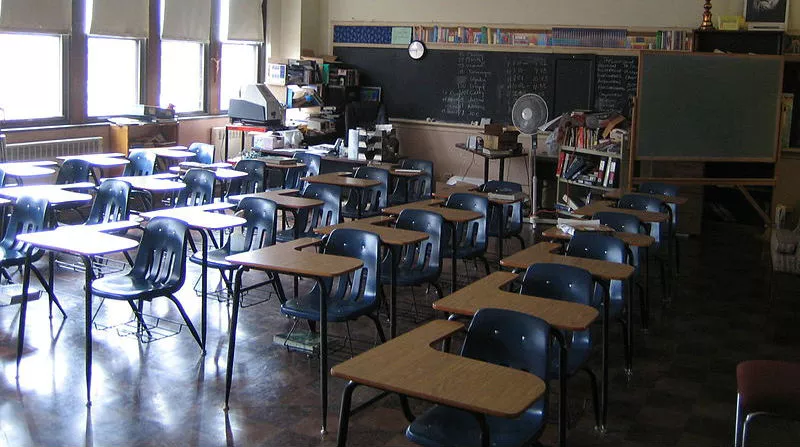 Detroit Public Schools Community District is shutting off drinking water after tests revealed elevated lead and copper levels at 16 schools.
"Although we have no evidence that there are elevated levels of copper or lead in our other schools where we are awaiting test results, out of an abundance of caution and concern for the safety of our students and employees, I am turning off all drinking water in our schools until a deeper and broader analysis can be conducted to determine the long-term solutions for all schools," Nikolai Vitti, superintendent of the Detroit Public Schools Community District, said in a statement Wednesday morning.
The district began testing water at all 106 school buildings during the spring, and the results were 24 schools are the first returned. The
Detroit News
reports shutoffs at the remaining schools will occur this week, and staff and families were informed of the decision on Tuesday via robo calls.
Lead problems are nothing new for the district. In 2016, it discovered that 15 of its schools had elevated lead levels, including a drinking fountain that recorded 100 times the allowable limit. The district reported in February 2017 that all 94 of its public schools fell within federal guidelines for lead and copper.
Federal guidelines require 15 parts per billion or lower for lead and 1,300 parts per billion for copper. Health officials have said no level of lead in water is safe, but action is required about the 15-parts-per-billion threshold.
Stay on top of Detroit news and views. Sign up for our weekly issue newsletter delivered each Wednesday.