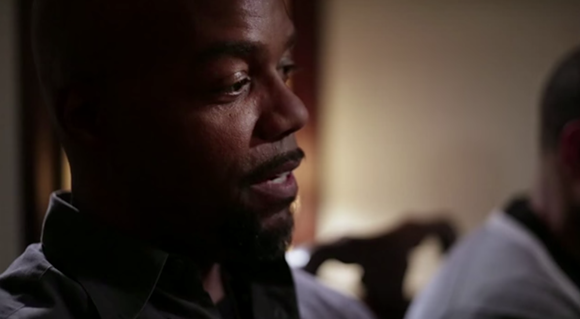 Filmed-in-Detroit TV show
The Inner Circle
delivers strong emotion and characters in its pilot episode despite not yet having a channel or streaming service to call home.
The show's creator Paris Jones — also one of the stars of the show — has been sitting on a pilot episode since February of 2013 when it was first filmed. We caught a press screening of the pilot episode at Royal Oak's Emagine Theatre on Sunday, June 9.
The episode follows a variety of people in who are in a rehab program, based partially off of the real life drug therapy house the Detroit Recovery Project, where the show is filmed.
Although the subject matter is covered in plenty of other shows and movies,
The Inner Circle
finds a way to make it original by using characters that are all very different from one another and that have realistic backstories.
Even in the pilot, the tension that grows between some of the rehab patients, along with the therapist and his family, make for dramatic television.
Because details of distribution for the show have not been worked out yet, Jones simply said, "HBO, Showtime, and even Netflix have been talking with us about getting the show out there."
He said some channels want to add their "bigger name" to market the show, but he and the producers don't want to "water it down" for anyone.
Regardless of where or when the show finally gets released, it could help audiences see the truth of drug addiction and the struggles that go along with it for not only the addict themselves, but the family and friends of that person as well.
Watch the trailer below:
---
Bryce Karl Huffman is a summer intern at
Metro Times
.