Homecoming will be celebrating its 37th return to Dearborn, starting this weekend, Friday Aug. 5- Sunday, Aug. 7. The festival will feature two dozen carnival rides, delectable festival food, and plenty of live entertainment. The cherry on top being the headliner Laith Al-Saadi. Bring the kids, bring yourself, it will be a rump-shaking good time.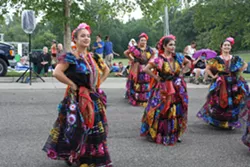 Laith Al-Saddi is probably most famous for starring on the show "The Voice", having been a top-four finalist. Laith will be preforming at 8:30 p.m. on the main stage on Saturday, Aug. 6. He will be joined by the Motor City Horns.
Some of the other musical acts that will be preforming are Kaleido, Sunglasses After Dark, the Phoenix Theory, Ask Mary, Mega 80s, and many more.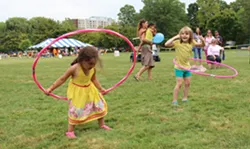 Homecoming is hosted by the City of Dearborn in conjunction with the nonprofit Dearborn Community Fund and sponsor Beaumont. This is an enormous festival that attracts over 150,000 people.
Among some of the activities will be a Family Bike Ride, 5K Run, a Cornhole Tournament, and Paddling the Pond.
Everything kicks off at Ford Field Park, 22051 Cherry Hill, starting at 11 a.m. and going till 11 p.m. Once again, Friday Aug. 5- Sunday, Aug. 7, so don't miss it!