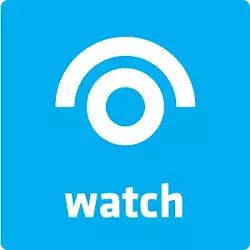 Through a career that has spanned more than four decades, TV writer, producer and director David Chase has taken viewers to locales as disparate as small-town Alaska (Northern Exposure) and L.A.'s underbelly (The Rockford Files), but it is his home state of New Jersey that will always claim him. As the creator of the groundbreaking mobster family psychodrama The Sopranos, Chase will forever be a beloved native son, and a prime chronicler of Jersey's innate industrial vs. rural schizophrenia. 
For his feature-directing debut, Chase returns to his roots with a deeply personal, quasi-autobiographical rumination on growing up in New Jersey in the '60s, and a tribute to the undeniable power of rock 'n' roll, as seen through the struggles and minor victories of your average suburban garage band. Called Not Fade Away, the film focuses on drummer Doug's (John Magaro) rise to charismatic frontman, along with his intellectual, sexual and emotional awakening. If you can dig it. MT recently caught up with Chase at a hotel in Birmingham. 
MT: Is New Jersey a garden state? It seems that so many sons and daughters of that place are compelled to write about growing up there; a Jersey childhood seems to have a really powerful hold on people. 
David Chase: You're right, I think that is true. Is it a garden state? I don't know that it is anymore, but it was then. The tomatoes and corn from New Jeresy were fantastic in the summertime. They really were the best. Not as good as Michigan, but right up there. I think maybe the reason why, and, well, I can only say what I went through. I lived as the crow flies 16 miles from Manhattan, but where I lived there were truck farms and there were still horses and stuff like that. It's a strange combination of things; a little bit rural and also very urban. 
MT: It seems like rich soil that can never be shaken off, and people proudly identify. Like, Bruce Springsteen is Mr. Jersey (sorry, Bon Jovi). Some famous people may grow up in Milwaukee, but you'd never know it, whereas Jersey is a vital identity. 
Chase: Right before you got here, I was thinking about Detroit, which has obviously given so much musically and rock 'n' roll-wise, and I was thinking, "What's that all about? Why Detroit?"
MT: I think for both New Jersey and Detroit there is a bit of a chip on our shoulders, there is some defensiveness, and that's where the pride emanates from. 
Chase: Yeah, I see. I could go along with that. I don't remember growing up thinking, "I'm from New Jersey, and that's not as cool as being from New York." I remember when I was 14, I got in trouble, and my father sent me away to a camp in the summer to work as a dishwasher. I wasn't a camper, I was a worker, and a lot of those kids were from Long Island, and I recall thinking that they seemed a lot more sophisticated than my friends were. 
MT: I think people are fixated on the '60s because the fashion and the culture exploded all at the same time. If you look at movies from '63 to '73, there's a huge difference. Now style is stagnant. It doesn't move anymore. If you look at the first season of The Sopranos to now, the time change isn't noticeable. 
Chase: Oh, yeah! You're right about that. Well, I don't know ... 
MT: If you look at like 1972, anchormen had huge sideburns. Congressmen had blown-out hair. 
Chase: A couple of things that I've always thought: The whole idea of "hip" sort of died. Because now everybody is tattooed and pierced all over the place, everyone looks like an outlaw, but they're not really. Back then if you looked like an outlaw you were an outlaw. 
MT: So the characters in this movie are like the suburban ripple of the larger turmoil of the '60s? 
Chase: Well, I feel that now. We probably all voted, but did you really participate in the election? Are you out there protesting the G7? No. We're not really doing that. People just live their lives, whatever the situation. People in the Civil War. People just lived and got by. 
Corey Hall writes about film for Metro Times. Send comments to [email protected]