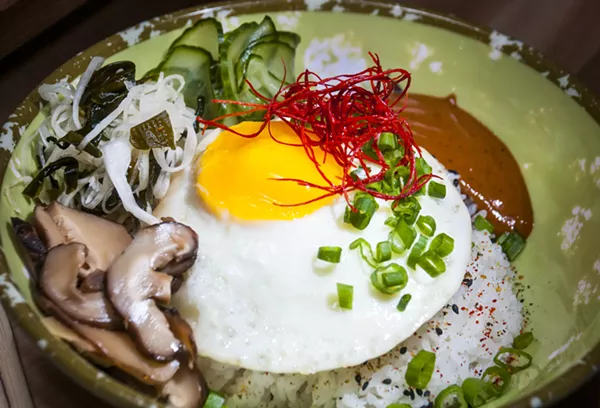 Corktown chef Mike Ransom is building out a second location for his Japanese-inspired noodle bar, Ima.
The new space is in a yet-to-be-disclosed location in Madison Heights, the
Free Press
reports, but it should be open by November. When it opens, the new 2,000-square-foot restaurant will seat around 65 and hold the same minimalist vibe as the Corktown shop.
The space will also have more parking, and be a better option for Ima's Oakland County customers, who nightly make up between 30 and 50 percent of the restaurant's clientele.
Ransom says he'll get a liquor license down the road, and there's no immediate word on whether the menu will be the same. Regardless, the new restaurant is welcome news as Ima is one of metro Detroit's best eateries, and because of that it can also be one of its most crowded.
So many restaurants, so little time. Find out the latest Detroit dining news with our weekly food newsletter delivered every Friday morning.