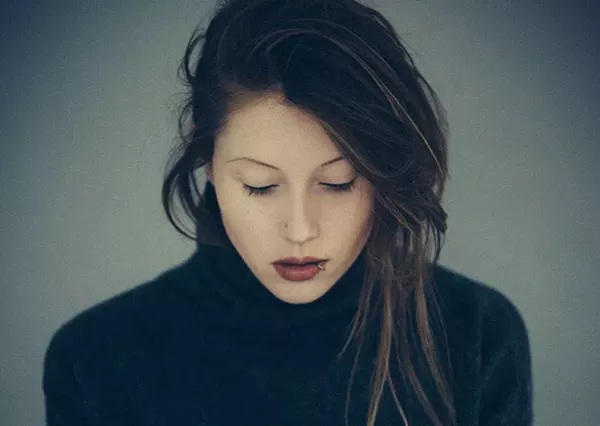 Belgian DJ Charlotte de Witte has been steadily making her mark in the world of techno through her magnetically dark mixes and by transferring her infectious energy into entranced crowds around the world. We caught up with de Witte before her first time playing Movement to discuss how Detroit techno has influenced her artistry, her gratitude for being able to tour around the world, life in Belgium, and more.
Metro Times: You are constantly putting out new material and EPs. Tell us what you can about the creative process behind your upcoming EP release, The Healer.
Charlotte de Witte: The biggest difference between The Healer EP and my previous EP is that I really noticed a slight change within the production style. Although a lot of my previous tracks have been the opposite in the past, there are a lot more rolling elements within The Healer that are not necessarily strict and tight-form when it comes to beats. I really wanted to keep this release really stripped. I wanted to add more depth into the tracks.
MT: You had a lot of driving beats and force within your earlier work, yet you've also transformed your expression over time to become a bit more fluid while tying in a unique ambience.
de Witte: Yes, exactly. It is different and I have changed over time. I have learned that you have to be a bit more patient when it comes to your vision. You know, I am growing up. I am getting to know myself. I am evolving. Therefore, I think that The Healer is a new chapter.
MT: As the city of Detroit has been notably influential within the history of techno, tell us about your first time encountering a Detroit DJ that captured your attention.
de Witte: Oh my! It must have been Jeff Mills. I know that a lot of people think the same, but yeah, definitely Jeff Mills. I have shared a lineup with him a couple of times when I was playing the I Love Techno festival back when it was in my hometown of Ghent, Belgium. Jeff was always the guy that had the Detroit influence that I could compare to the sound that I was playing. I started back when I was 17 years old. Jeff has influenced me in so many ways.
MT: Mills has been around since the 1980s, therefore he has been involved in and seen so many different transformations within the world of techno.
de Witte: Yes, that is so true. Jeff was involved in a symphonic orchestra in which people translated his music through instruments. He had one of these shows in my hometown, Ghent — yet unfortunately, I didn't have tickets to go! Many of my friends went and said that it was such a powerful experience. Jeff Mills has done so many amazing things for music.
MT: As this is your first time playing Movement, tell us what you look forward to and what has drawn you toward both the festival and the city of Detroit?
de Witte: Movement is on the wishlist of many beginning and established DJs around the world. I am not really a "dream come true" kind of person, yet just even knowing that I have the opportunity to play Movement gives me the greatest sense of gratitude and satisfaction. I mean, Detroit is the birthplace of techno! I am so excited to experience the city as I can imagine that it will be such an inspiring place.
MT: You're playing the underground stage, right?
de Witte: Yes! I cannot wait. I haven't really watched any videos of anyone previously playing the underground stage. I get really nervous before playing shows, yet in a good way. Especially before playing shows as big as this one! I will just try to allow myself to embrace the element of surprise.
I was actually touring through North America two months ago and a lot of people throughout the West Coast were asking me about my upcoming performance at Movement. Everyone had nothing but great things to say. Everyone was saying that the underground stage is one of the most intimate places that you can play.
I really do enjoy performing. I absolutely love it. I feel as though being able to be on stage keeps me further connected to both the world and myself. It keeps me grounded. I still enjoy performing so much and it is all one big adventure. It is really inspiring to be able to travel around the world and see so many different places. Even if I have to take very long flights or if flights get delayed, it is not frustrating at all for me. I love doing this.
MT: Anything else that you want to share with your fans about Movement?
de Witte: I really want to do a great fucking job. I am really nervous! It's all really exciting. I will definitely try to post my set online for people to watch around the world. I hope that everyone at Movement has a really good time. Don't worry about anything, just enjoy yourself.
Charlotte de Witte will perform at 8 p.m. on Monday, May 28 on the Underground Stage at Movement; 1 Hart Plaza, Detroit; movement.us; General admission for one day is $85; General admission tickets for the weekend are $195; VIP weekend tickets are $320.
Get our top picks for the best events in Detroit every Thursday morning. Sign up for our events newsletter.