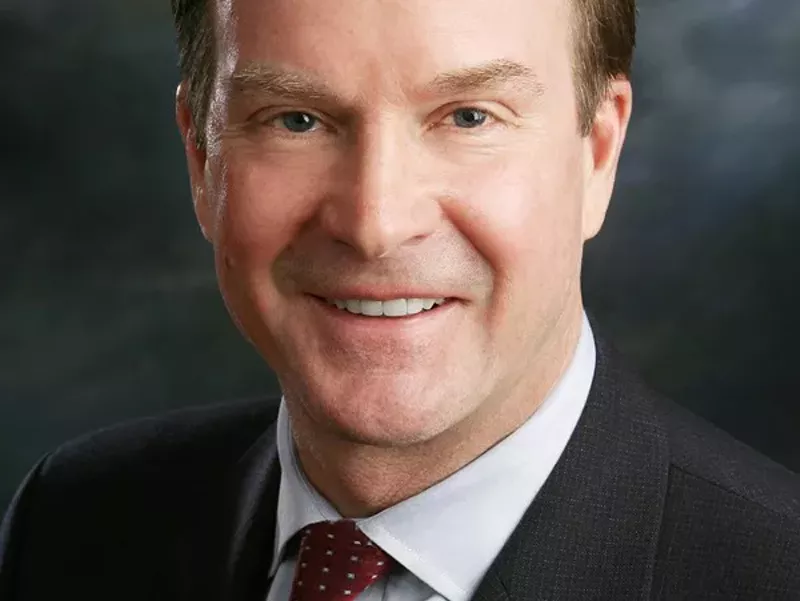 The frontrunner in the Republican race for Michigan governor has declined roundtable-style interviews with a half-dozen southeast Michigan media outlets.
Citing a scheduling conflict, Attorney General Bill Schuette reportedly declined a request for an hour-long interview with the
Detroit Journalism Cooperative
, whose members include
Bridge Magazine
, WDET, Michigan Radio, Detroit Public Television, and New Michigan Media, which represents several small Detroit ethnic papers. Separately, Schuette also declined a roundtable-style interview with
Metro Times,
providing no explanation.
Each of Schuette's Republican rivals granted interviews with the DJC.
In an email, Schuette's campaign manager defended the candidate, saying, "Bill and his campaign have answered countless questions during countless interviews with WDET,
Bridge
, Michigan Radio, the
Detroit Free Press
, and many, many others."
Schuette the candidate has indeed conceded to shorter, individual interviews with WDET,
Bridge,
and Michigan Radio — at least two of which were conducted at the Mackinac Policy Conference. Hour-long roundtables tend to be far more in-depth.
Why the dodge? Two political analysts say Schuette is trying to hold onto a commanding lead ahead of the Aug. 7 primary by "running out the clock." Put another way, Schuette has little to gain from exposing himself to tough questions ahead of an election that will draw the state's most conservative voters.
"[The outlets] are ones that Schuette and his supporters would probably consider hostile to him, hostile to Republicans and conservatives," says political analyst Bill Ballenger, who also tried and failed to get Schuette on his podcast. "I think the vast majority of these people would be laying in wait trying to nail him and embarrass him."
Jake Davison, of Inside Michigan Politics, agrees.
"It's 60 minutes of opportunity for questions that, to the Schuette folks, are slanted against them," says Davison. "It's smart for them to not take a risk like that, especially in a primary."
But both analysts say Schuette won't have the luxury of ignoring the media going into the general.
"If he's invited again ahead of the general election I wouldn't be surprised if he sits down with [the Detroit Journalism Cooperative], because then he has to communicate to voters who are not Republican primary voters," says Davison. "But he won't sit down for an hour with the
Metro Times."


That's too bad. Bill, if you're reading this — our offer stands through Nov 5.
Stay on top of Detroit news and views. Sign up for our weekly issue newsletter delivered each Wednesday.