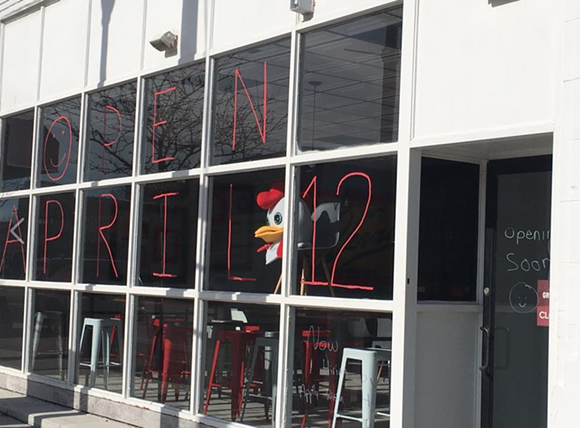 The
long wait
for Atomic Chicken's New Center location is nearly over. A large sign on the window proclaims that the chicken shop is scheduled to start serving on April 12.
The restaurant, which is opening in a former Popeyes at 6500 Woodward Ave. near Milwaukee Avenue, is the second in metro Detroit - the first opened in Clawson early last year, though it's closed for the season.
Expect a menu with fried chicken, interesting takes on soul-y sides, waffles, and sandwiches, like the "Atomic" with braised pulled chicken thigh, house-made hot sauce, American cheese, bacon, and vinegar slaw.
Atomic's owners include Scott Moloney (Treat Dreams, Woodpile BBQ Shack), Justin Polley (former general manager at Shelby Township's Khom Fai), Buffy Campeau (Buffy's Mexi-Casian Grill, Motor City Road Wings), and Greg Reyner (Cafe Muse in Royal Oak).