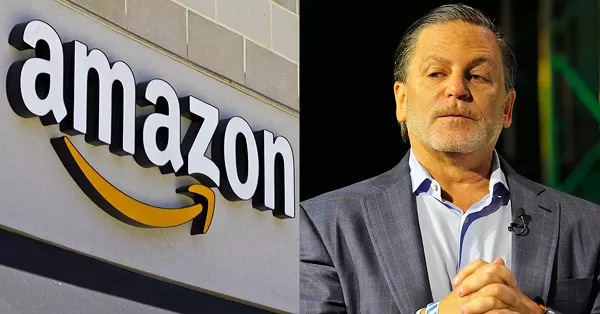 As the deadline for Amazon's HQ2 announcement draws near, it's worth taking a look at the minority view: avoiding Amazon's nod may have been a good thing for Detroit.
It's spelled out in
an editorial by Dean Baker
, a macroeconomist and co-director of the Center for Economic and Policy Research in Washington, D.C. In a piece titled "
Jeff Bezos' Quest to Find America's Dumbest Mayor
," Baker makes several very good points that were impossible to hear over the din of cheerleading most of metro Detroit's media adopted during the phase when our fair city was still in the running.
The piece read, in part:
Bezos' "HQ2" contest is simply an extension of a game that corporations have been playing with state and local governments for the last four decades. Rather than making location decisions based on standard economic factors, like the availability of a skilled labor force, quality infrastructure, land prices and tax rates, they have persuaded governments to bid against each other with company-specific benefit packages ― usually a basket of tax concessions and sometimes even including commitments to build company-specific infrastructure like port facilities or roads.

However, most research indicates that the cost to state and local governments for these subsidies typically outweighs the benefits in terms of employment and tax revenue, including in the cases of Amazon's growing network of fulfillment centers.

A new analysis by the Economic Policy Institute looking at employment in counties that managed to land a fulfillment center in the last 15 years found no evidence that overall employment increased, and in some instances employment even fell relative to comparison counties. The implication was that the commitments made to win Amazon's facilities ― subsidies likely worth over $1 billion dollars in total ― usually were enough of a drag on the rest of the economy, either by imposing a higher tax burden or diverting resources, to more than offset any jobs and spending created by Amazon.
In fact, the guru on cool cities, Richard Florida,
had proposed that city leaders essentially boycott Bezos' contest
, writing, "The time has come for elected officials, economic developers, and community leaders to take a principled stand against such a flagrant misuse of taxpayer dollars."