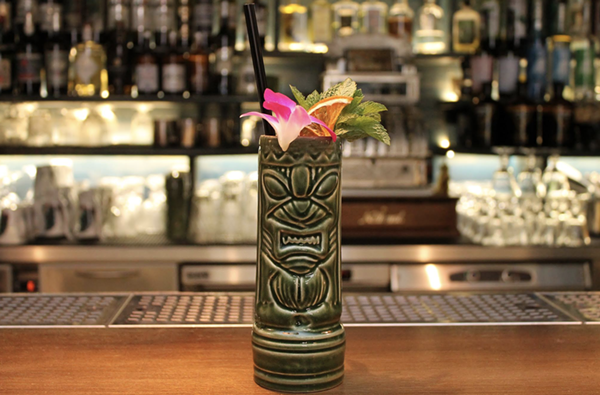 Dave Kwiatkowski, whose Detroit Optimist Society is behind Wright & Co., Sugar House, The Peterboro, Buhl Bar, and more, is adding a "dive tiki" bar to his ever-growing roster.
The new spot, called the Mutiny, is under renovation in the former VL Bar, a shot-and-beer establishment along Vernor Highway,
Eater
reports.
Some updates are planned as Kwiatkowski says his team found terrazzo under the floor and replaced the VL signage with a "M" and a fist holding a dagger, which is Mutiny's new logo.
But don't expect the swank vibe that you'll find in most other Kwiatkowski establishments. "Mutiny goes against the kind of pretension that a lot of other bars have and, I guess, a lot of my other bars have," he tells
Eater
.
Kwiatkowski is also in the process of reviving a building on the east side of downtown near the Eastern Market where he'll launch a charcuterie restaurant called Gratiot Avenue Provisions.