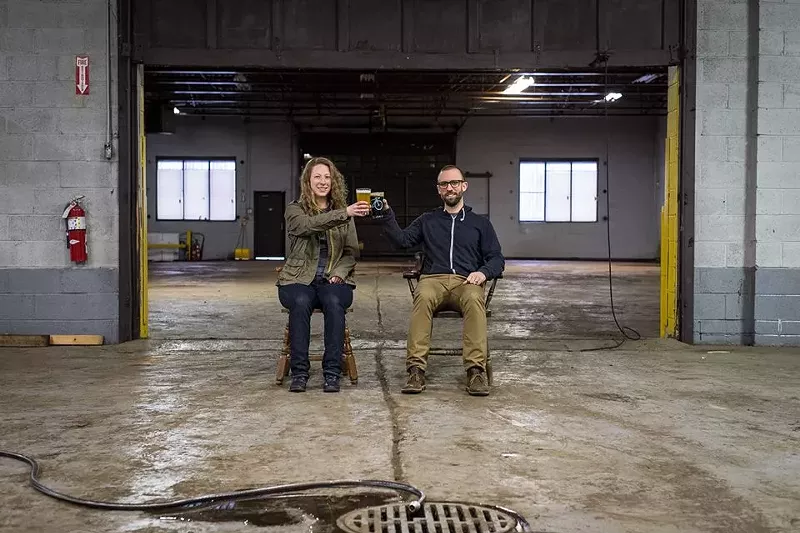 Founders of Brewery Faisan Rachel and Paul Szlaga are planning to open a brewery and taproom in Islandview, just a short bike ride away from the bridge to scenic Belle Isle.
Setting up show in Islandview was a key factor for the founders of the brewery,
reports Eate
r
. Rachel Faisan says that the couple own another property near the brewery that they want to turn into a patio with bike racks since they will be so close to greenways and Belle Isle.
Brewery Faisan reportedly started seven years ago after the couple entered a brewing contest. After years of developing beers and looking for a space, they eventually found a home in Islandview, and the rest is history.
Though they won a Motor City Match grant, the couple are still seeking financing for the brewery and are still in the early stages of planning and budgetin. If everything goes according to plan, they should have a 15-barrel brewing system and taproom ready by 2019.
The plan as of now is to brew Belgian-style beer, as is reflected in the name of the company, Brewery Faisan.
According to Rachel, "Faisan" translates to "pheasant," and was chosen to honor of the many pheasants that live near the soon-to-be brewery.
If you can't wait till 2019 to taste Brewery Faisan's beers, head over to Brew Detroit's taproom and try "Fledging Flight," a beer they made for this year's Detroit Beer Experiment. You can also try it this weekend at the Detroit Fall Beer Festival.