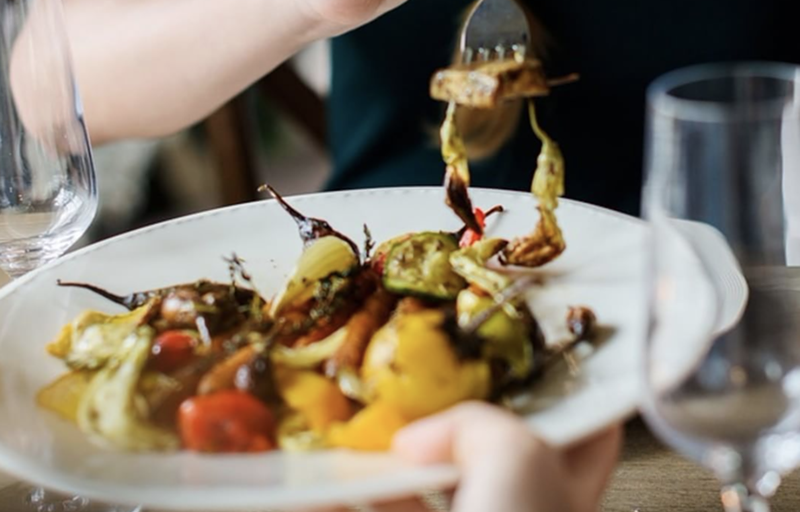 Three new restaurants are planned for a building near Harmonie Park, and the first is set to open March 22.
Asaysia Plates to Share announced via press release it will launch its "tapas-style" restaurant in 5,000 square feet of the 16,500-square-foot building at 1452 Brush St.
A separate "high-end wine and dine restaurant" is slated to open in the building in late spring, and a "sports and more restaurant" will fill the rest of the address at a yet-to-be determined date.
When Asaysia (pronounced ah-say-jia) opens on March 15, diners will find a menu that owner/general manager Matt Palmer describes as offering small plates "that celebrate the unique Detroit culture, reflected through food and drink."
Palmer says Asaysia will specialize in "locally sourced, scratch-made pizza and plates to share," and feature a reservation-only chef's table at which executive chef Larry Middlebrooks will personally serve and prepare guests' meal.
The menu will include options like the Asaysia Caesar salad with light anchovy dijon oil, poached egg and grilled asparagus spears; a cast iron-seared pork chop; and a variety of other meat and seafood options.
Asaysia's bar will offer a range of craft beers and cocktails, and a wine selection chosen by a house sommelier.
Palmer describes the restaurant's atmosphere as "casual, polished, and relaxed," and it will feature a representation of Diego Rivera's Detroit Industry mural in the Detroit Institute of Arts, as well as handmade custom ceramic tiles from Detroit's Pewabic Pottery.
Palmer also notes that Asaysia's entrance will hold framed and autographed photos of famous Detroiters, reclaimed furniture pieces, handmade stainless steel finishes, quartz bar tops, and onyx light fixtures.
Hours will be Tuesday through Thursday from 4 p.m. to 10 p.m.; Friday and Saturday from 4 p.m. to midnight; and Sunday brunch in the future with lunch on the horizon. Check its Facebook page for more
information
.
So many restaurants, so little time. Find out the latest Detroit dining news with our weekly food newsletter delivered every Friday morning.