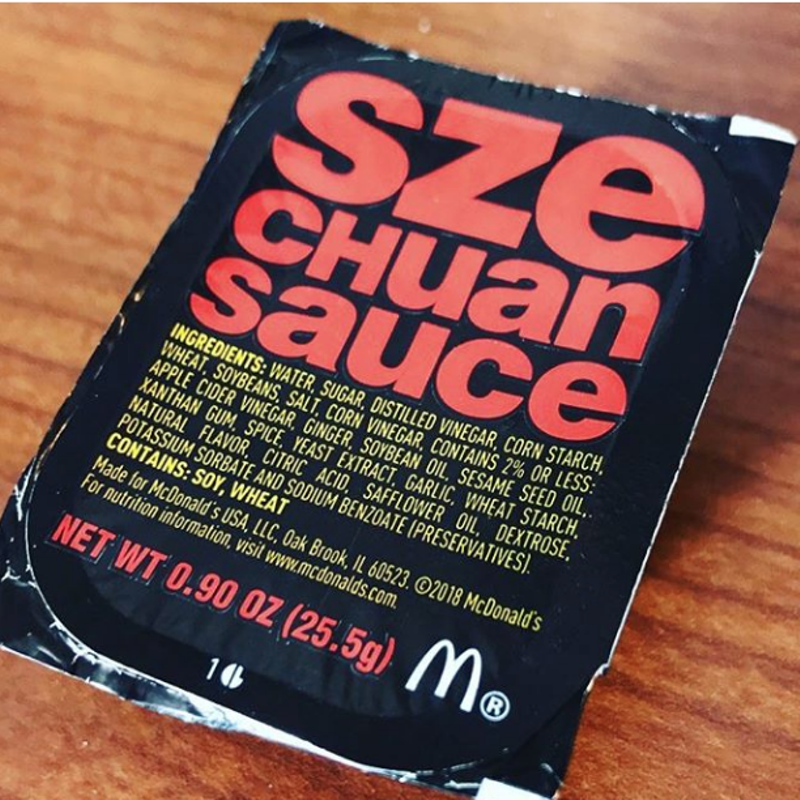 In October 2017, McDonald's rolled out a limited run of a
Rick and Morty
-inspired dipping sauce, and the
gentry collectively lost their minds
.
The small amount of Szechuan sauce was not enough to quell the public's rabid hunger. Fans were disappointed. People wept.
As a means of apologizing to fans who took the paltry number of Szechuan Sauce packages distributed to McDonald's locations nationwide as a personal insult, the fast food purveyor is once again offering a limited release of the savory, slightly sweet dip.
According to a press release — which came mailed to
Metro Times
' office in a box along with a single packet of the beloved sauce — the company has a total of 20 million sauce packages, which will be divvied up among every McDonald's location in the country.
Those packages will be available with any purchase starting Monday, Feb. 26 and will be available until supplies last.
So many restaurants, so little time. Find out the latest Detroit dining news with our weekly food newsletter delivered every Friday morning.