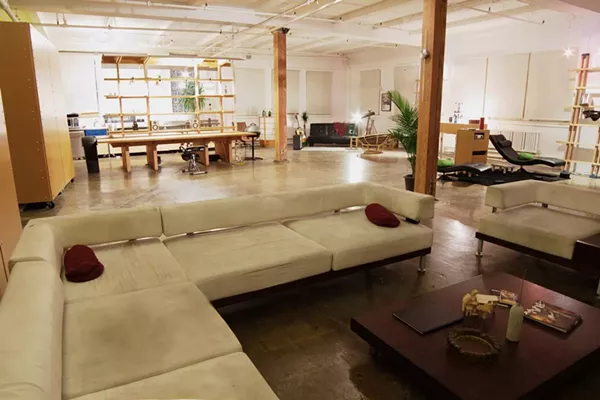 The blowback to Detroit's decision
to prohibit Airbnb hosts
from renting out rooms in single- and multi-family homes was stiff — so much so that
officials backtracked and said they wouldn't enforce the new rules
, which were approved by the Detroit City Council in November and went into effect on Feb. 6.
As part of that reversal, city officials released statements claiming that they didn't know that the new rules would limit overnight rentals or otherwise impact Airbnb hosts.
But that's contradicted by video evidence that shows city council members and city officials knew the rules would bar Airbnb hosts from renting rooms. It's worth noting that these are some of the same officials who wouldn't speak with us in the days leading up to the story.
To recap,
on Feb. 8 we broke the news
that the city approved new zoning language that prohibited room rentals in R1 and R2 zones.
Reports
in other local and national
outlets
stated that Detroit "banned" Airbnb.
It's unclear if that's accurate. The new rules state that Airbnb hosts cannot rent out rooms in homes in which they live. However, some officials say that hosts can rent out entire apartments and houses that they
don't
live in. The new rules would impact about half of Airbnb's 430 units.
On Feb. 9, a day after the story ran, city officials' statements began trickling out. David Bell, director of the Building, Safety, Engineering, and Environmental Department wrote, "Detroit homeowners have been able to rent out a room in their homes for more than 100 years and we don't believe the new ordinance was intended to take away that right."
In a separate statement, councilmember Mary Sheffield, who sits on the PED committee, wrote, "There was never any intention on behalf of my colleagues or myself to limit Detroiters' ability to use their homes or property to supplement their income."
But
video of Sheffield's Oct. 5 PED meeting
show that council members knew that they would do just that. In it (the Airbnb discussion starts at 2:11:00) city staffers explain to Sheffield, councilmember Scott Benson, and councilmember Gabe Leland that the zoning changes will bar Airbnb hosts from renting rooms.
But he says there's a loophole that allows Airbnb hosts to claim that their room rental is a home business and not subject to permitting. The new language, he tells Sheffield and Benson, would close that loophole.
"[The new language] states that [Airbnb] is prohibited as a home occupation," the city staffer says. "What this is attempting to say is that's not one of the home occupations that would be allowed."
So it's hard to understand how any councilmembers or officials thought the ordinance wouldn't "limit Detroiters' ability to use their homes or property to supplement their income," or otherwise impact Airbnb hosts.
And there are other questions about the city officials' statements. Officials say there is no crackdown on Airbnb hosts and no cease and desist letters were sent under the updated ordinance. But it's awfully strange that cease and desist letters started going out just after the city approved the new ordinance, even if it hadn't gone into effect yet.
Sheffield also wrote that the ordinance is in place to protect "elderly and vulnerable" residents. Certainly some regulation is needed and this is a group of folks the city needs to look out for, but we have to wonder how many dozens of other items are above "Airbnb" in the list of threats to elderly Detroiters.
Finally, this is a good time to re-open the discussion about the often
racist and classist motivations for zoning ordinances
.