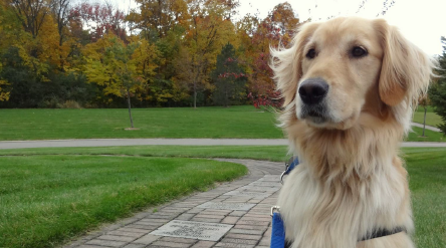 After retiring in December 2017, a therapy dog named Alpine will be celebrating her six-year career with a party at Arbor Hospice on Feb. 3 from 1 to 3 p.m.
Alpine, an 8-year-old golden retriever, began working at the caregiving facility called in 2011. She spent her days visiting with residents and their family members, both within the facility and at their homes. A very good girl, Alpine was known for sitting very close to patients and even resting her head on their lap during their visit.

The party to celebrate Alpine's fruitful career will feature a "Bone Voyage" message wall, a photo booth, a round of Pin the Tail on Alpine, and an audio recording area where guests can record messages for the doggo to listen to while basking in her post-retirement glow. Ann Arbor's Grizzly Peak Brewing Co. will cater the event, for both human and dog guests.
"Therapy dogs play such a critical role in the well-being of patients, and at Grizzly Peak, we believe there's nothing better than a cold nose and wet kiss to lift your spirits," Stacy Baird, the general manager of Grizzly Peak, said in a press release. "Alpine had a successful and impactful career at Arbor. We're honored to cater her party and help raise awareness for the importance of therapy animals."
Grizzly Peak became dog-friendly in 2016 with the launch of their "Pups on the Patio" menu, inspired by Baird's dog Shandy.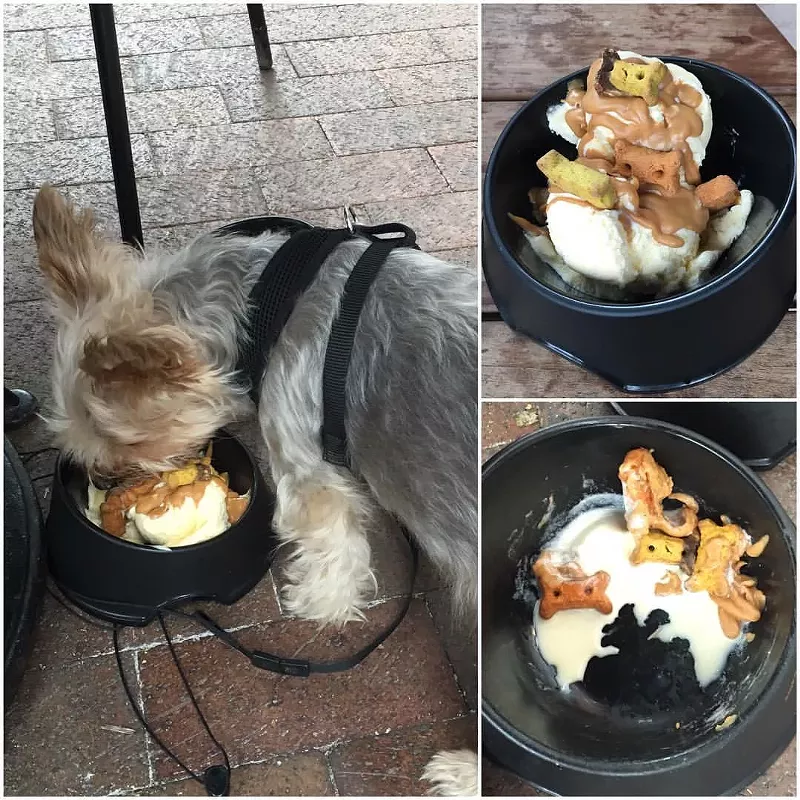 The bash also marks the retirement of Alpine's host mom, Susan Cares, who has worked as an admissions nurse at Arbor Hospice for 11 years.
The party is a great PR moment for Arbor Hospice, which is currently looking for more pet volunteers to expand its pet therapy service. To be qualified for pet visits, pet volunteers must be at least one year old and up to date with annual shots.
Alpine's position will be filled by fellow furry co-worker Leon, who has
been shadowing Alpine for four years.
Guests are encouraged to come to the party with photos and stories of the comfort and love Alpine provided patients during his career.
To RSVP for the party email [email protected]
Miriam Marini is an editorial intern with Metro Times. She is a sophomore at Wayne State University studying journalism and women's studies.