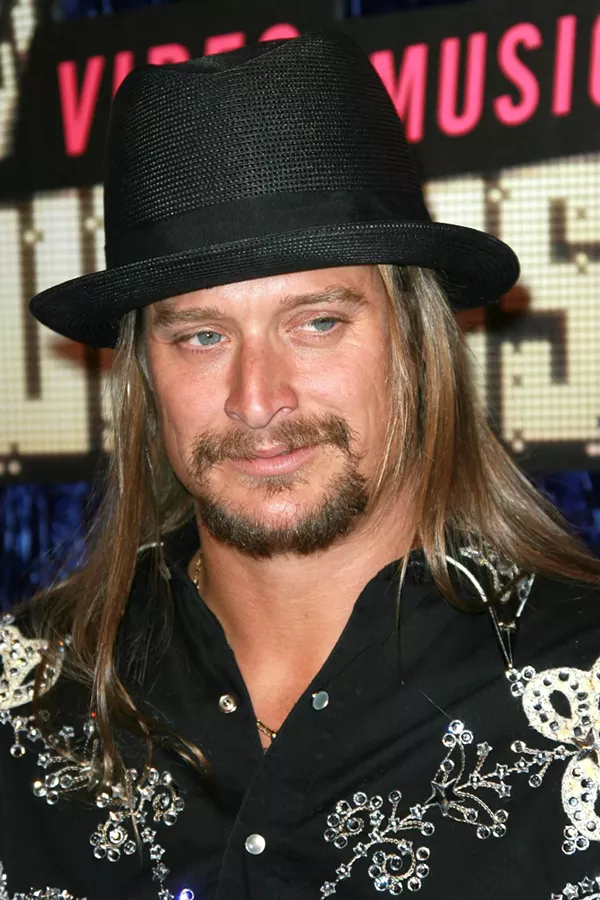 Only god knows why we are still talking about Robert "Kid Rock" Ritchie — but at least he isn't running for Senate
In fact, Kid Rock put his money where his mouth is, and recently donated about $122,000 from merchandise he sold as part of his bogus 2017 Senate campaign to CRNC Action
— a voter registration program affiliated with the College Republican National Committee.

After launching
KidRockForSenate.com in July 2017 — where he sold T-shirts, lawn signs, bumper stickers, and trucker hats all emblazoned with "Kid Rock for Senate 2018" — he opened Little Caesars Arena with a six-show run, during which went so far as to give a stump speech where he was introduced as "the next Senator of the great state of Michigan."
Rock demystified the campaign tease on Howard Stern in October, chalking it up to a publicity stunt, saying, "Fuck no, I'm not running for Senate. Are you kidding me? Who couldn't figure that out? I'm releasing a new album. I'm going on tour too. Are you fucking shitting me?"

Kid Rock kicked off his
"American Rock n' Roll Tour"
last week.