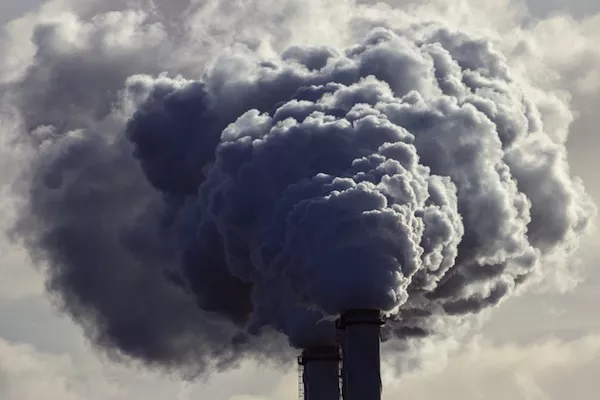 Dearborn Industrial Generation (DIG) is requesting permits from the Michigan Department of Environmental Quality (MDEQ) to increase the amount of toxic pollutants it pumps into the air.

The two permits being requested would increase pollutants into the air by over 900 tons of carbon monoxide and over 40 tons of sulfur dioxide, and some local officials and organizers are warning that, if granted, this request could pose a danger to Dearborn residents' health.


DIG, a natural gas fueled power plant in the south end of Dearborn, is also located within 1000 feet of Salina Elementary School.


State Representative Abdullah Hammoud, (D-Dearborn), is encouraging the Dearborn community to join him in signing a
petition he created that will be sent to MDEQ to oppose the permits DIG is requesting. The petition has about 700 signatures, with the goal of 1000 by Tuesday, Jan. 16.
Sign and share this petition to oppose corporate polluters in the Dearborn area. https://t.co/lfsHxgumtz pic.twitter.com/fdqbcj4tAJ

— Abdullah Hammoud (@AHammoudMI) January 9, 2018
While on the campaign trail, Hammoud honed in on environmental justice issues, especially pollution in the south end of Dearborn. He was the youngest board member elected for the Michigan League of Conservation Voters in 2014, and continues to work on environmental friendly policies today.
Sixth District State Representative Stephanie Chang and Dearborn city Councilmember Erin Kathleen, showed their support and endorsed the campaign on the Facebook event page.
MDEQ will host a public hearing at Salina Elementary School on Tuesday, Jan. 16 from 6 to 8:30 p.m. to discuss the permits. Here, the petition will be submitted and the public will be able to ask questions about the issues at stake.
Hammoud urges Dearborn residents to attend the session, saying, "It's important for community members and leaders to come out and tell their stories of how [pollution] is negatively impacting them and this city."
In 2016, MLive reported that air pollution causes 275 deaths in Michigan every year — resulting in a No. 7 rank in the nation's yearly air pollution-related deaths. Similarly, Dearborn's south end has more than double the rate of asthma-related hospitalizations as the state of Michigan, according to the University Research Corridor.
If the permits are granted, children attending Salina Elementary, and the rest of DIG's surrounding area, will be at an increased risk of asthma, other illnesses, and even death caused by pollution, according to Hammoud.

"It's my hope that the department listens to the community's voices and needs and rejects the permits," Hammoud says.

DIG declined to provide a comment for this story.