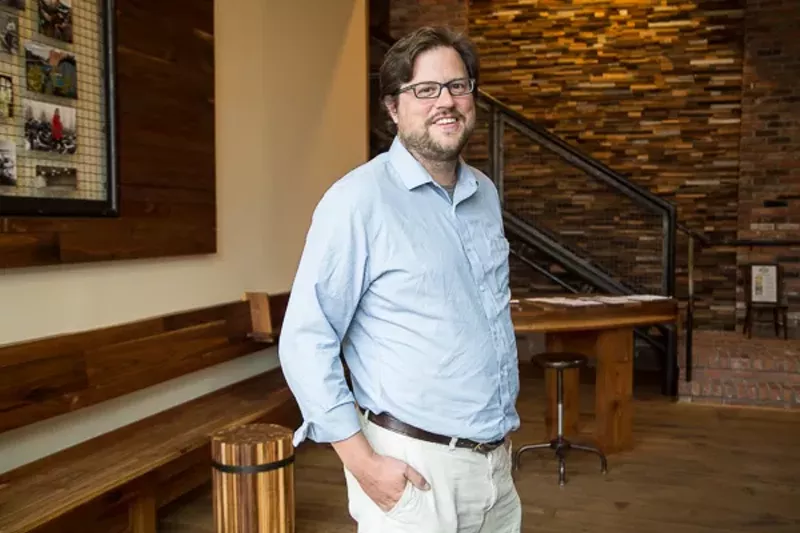 They don't call Detroit the "Motor City" for nothin'. While many of the car factories and headquarters offices have moved from the city proper to the suburbs and beyond since the industry's heyday, the culture of the automobile has left a lasting legacy on Detroit. Frankly: this city as we know it was basically built for cars.
Just in time for the hordes of car aficionados, journalists, and industry people set to swarm the Motor City for the annual North American International Auto Show, Detroit's Urban Consulate poses the question: "What does Detroit lose when we prioritize cars over people?"
The venue is hosting a Parlor Talk with urban policy wonk (and
Marche du Nain Rouge
mastermind) Francis Grunow, who will delve into Detroit's parking problem: namely, that "the combination of surface parking lots, and insufficient transportation alternatives, has created a downtown full of holes and gaps that undermine the walkability and density the city needs to compete globally."
From a press release:
Why is this question important? Some troubling facts:

• Metro-Detroiters drive further to work than their compatriots in any other American city
• 40% of land in Downtown Detroit is devoted to parking
• Downtown has 60,000 parking spaces — and growing
• That's almost 7 Empire State Buildings worth of parking
• Is this a waste of space?
• What more could we do with it if we changed our commuting habits?
The talk will be held from 6 p.m.-8 p.m. on Wednesday, Jan. 10 at the Urban Consulate, 4735 Cass Ave., Detroit. It is free and open to the public. More information on the event is available
here
.