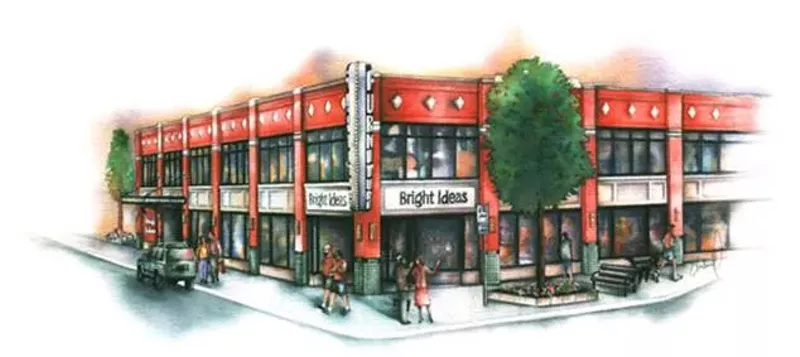 Haberman Fabrics, an independent retailer operated in downtown Royal Oak since 2002, announced a move to a more modest footprint in Clawson earlier this year. Since the mid-November closure, the building has been left vacant — but it won't remain so for much longer.
Today, another downtown Royal Oak business announced it is under contract to purchase the building and move operations to the nearly 19,000 square-foot store located on Main Street.
Bright Ideas owners Jennifer and David Dilley made the announcement via press release, noting that upon their move down the street, they hope to further develop their original space located at 220 S. Main St.
"We are ... currently working with Jon Sarkesian Architects to potentially add two floors like my father-in-law wanted to do 20 years ago." David Dilley said of the projected plans for Bright Ideas' original space.
According to the press release, they are planning to shop the ideas around to potential tenants and will then move forward with developing the space for retail, a restaurant, or an office, depending on the type of clients they attract.
"We have 20,000 square feet ready for renovation once we move out to quickly meet a new tenant's timing," he said.
According to the Royal Oak Downtown Development Authority, this move is just one of many new developments happening in the area. The DDA promises nearly 200,000 square feet of new office space is set to come online soon, which they project will contribute to an uptick in daily foot traffic and a "healthy retail environment."