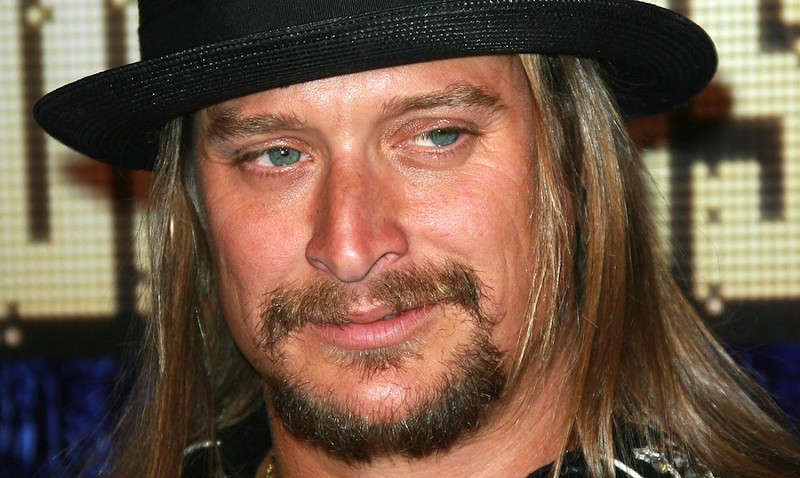 One of the strangest outcomes of the recent firing of
Free Press
editorial page editor Stephen Henderson was a tweet by Robert James Ritchie, the entertainer better known as "Kid Rock." On Dec. 15, just as news hit the street that Henderson had been fired after
an internal investigation found "examples of inappropriate behavior,"
Ritchie took to Twitter to exult in Henderson's perceived comeuppance.
"You get what you put in, and people get what they deserve"https://t.co/dZ7TJCYXCo

— Kid Rock (@KidRock) December 15, 2017
The quote, a lyric from his song "Only God Knows Why," is aimed squarely at Henderson, most likely because Ritchie still feels the sting of
Henderson's Sept. 2 column calling Ritchie's series of opening concerts at Little Caesars Arena a "middle finger to Detroiters."
Ritchie had been so upset by the column
he reportedly denied the paper press credentials for his concerts
. So much for the backstory.
What's really strange to us here is seeing Ritchie admonish a man facing blowback from allegations of "inappropriate behavior."
Then again, we've noted
the long and charmed life of Bob Ritchie before
. He could inveigle his way into the ghetto, cop African-American style, and then appear in front of the
Confederate Flag
and later yell,
"Fuck Colin Kaepernick!"
— and then cry,
"I love black people!"
If that doesn't give you whiplash, he could sing songs about drug use and argue for legalization and then
buddy up with the pro-War on Drugs GOP
and gain
attaboys
from a man alleged to be
the most anti-weed attorney general in the United States, Bill Schuette
.
But at least when it came to male sexuality, Ritchie seemed to be all of one piece. A guy who once rapped about being "
a hound on the hunt rippin' hoes apart, and I fuck so hard I make the pussy fart"
would seem to make the perfect entertainer to
pose for a portrait with "pussy-grabber-in-chief" Donald Trump.
And yet, in thinking that, you'd forget Ritchie's ability to party crash any part of the political spectrum like a wilding frat boy. This latest contortion would have him over on the left, we suppose, linking arms with Take Back the Night marchers in outrage over inappropriate behavior by a man. Wouldn't you think he'd be wary about barging into that company, about being outed as the man who
rapped about dick-slapping hoes and chanted, "You put my balls in your mouth, and you don't stop."
But, as a colleague pointed out, you'll pull out all your hair trying to make political sense of Ritchie's antics. And you still won't get anywhere. Because the one common thread running through all Ritchie's shenanigans is the thing most important to him: Ritchie's own soaring feelings of entitlement. That which wounds his ego is consistently opposed. That which swears allegiance his swollen sense of self-satisfaction is always heartily welcomed.
Because, in the end, it's all about Bob. Politics? As he showed us this year, in case you thought he was really interested in politics,
it all turned out to be another dick-slap in the face.
That's OK. If anything, we should be grateful that a self-centered guy who rates everything on how well it pumps up his smug conceitedness isn't in politics.
Oh, wait ...