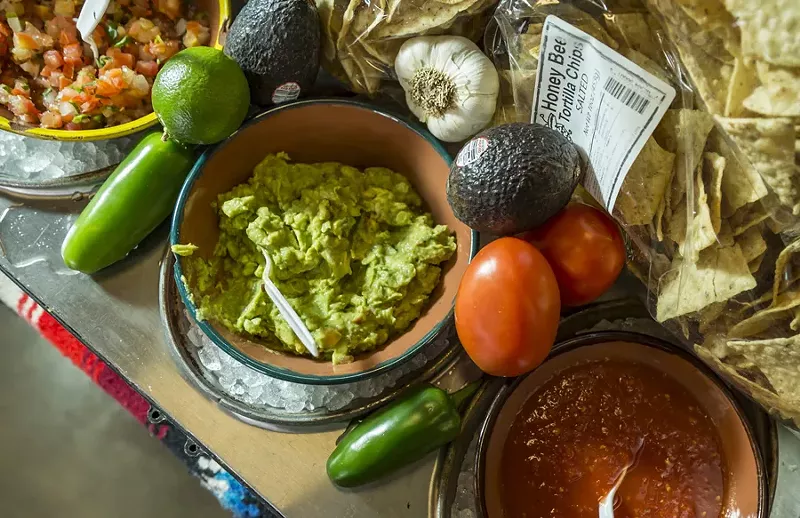 Ethnic supermarkets have boomed in the United States alongside an influx of demand coming from an ever-diversifying population, and metro Detroit is certainly no stranger to this phenomenon. Just drive down John R or Dequindre in communities like Madison Heights, Sterling Heights, and Warren; visit Conant Avenue in Hamtramck; or head to Bagley Street in Detroit.
The markets you'll find there offer products that aren't available at large retail supermarkets and grocery chains, and show off the growth of different cultural communities with food at the epicenter.
Existing at the intersection of Western and Eastern cultures, ethnic markets are often a familiar and welcoming space for immigrants looking to enjoy products from their homelands, as well as a go-to for curious or adventurous foodies looking to expand their culinary horizons. They're where traditions and new experiences alike can thrive.
Ethnic markets typically offer goods in bulk, fresh produce and meats, and hot plates made on site — as well as plenty of hustle and bustle. Many are owned by individuals or families who live among their shoppers and understand their communities. Thus, while juggling the instability of the world's economy and fluctuating market values, proprietors usually work with both local and international providers to purchase stock in bulk so they can set prices conscientiously for their customers.
Honey Bee La Colmena Market
2443 Bagley St., Detroit; 313-237-0295
Honey Bee has been a dedicated community grocer, plus one-stop shop for authentic products in Mexicantown since 1956. A specialty store, they carry Latin American and Mexican products that can be hard to find. Just walking in is truly a sensory experience. The entrance is decorated with a kaleidoscope of bright colors, where visitors are immediately greeted by the smell of fresh guacamole and fragrant salsas.
Hanging above the produce are intricate pointed-star piñatas, and others shaped like animals sit atop the display coolers. The main attraction is the array of fresh produce, where vibrant, fresh verduras y frutas sit in plump bushels, ripe for picking: avocados, tomatillos, mangoes, tangerines, yucca root, poblanos, serrano chiles, chayote, aloe, prickly pear cactus leaves, and so much more.
The store is also stocked with a large collection of cheeses, sweets, dried spices, tender meats carved on site, and naturally, your general assortment of grocery store products, such as eggs, milk, and bread.
Looking for Oaxaca, Manchego, Chihuahua, or Cotija cheeses? You're set. Shoppers with a sweet tooth can find multicolored conchas, choco roles, gansito cookies, canelitas, and all the ingredients to a tres leches cake or flan. Making a traditional Latin American meal? Spice it up with anything from chile arbol and chipotle to cascabel and ancho. Wander along to the meats and find a wide variety: the whole cow — tongue, intestines, and all, Chicago-style fajitas, filet mignon, tripe, sweetbread, chivo, and homemade chorizo. General Manager Yesenia Venega says the chorizo is founder Geraldo Alfaro's original recipe, and the market is still owned by his family.
Many community members have been doing their grocery shopping at Honey Bee since they were children, and have kept the tradition going for generations. For instance, Venega has been at her post for 20 years, but says she's been coming to the market since she was a little girl. "I've been shopping that long, and I come here because I have fond memories of when I came with my parents or I have fond memories of making a certain dish," she says. The market experiences high traffic during holiday seasons, because of customers searching for the freshest and most authentic ingredients for holiday dishes.
Per any new shoppers who are perhaps exploring the Mexicantown community and looking to learn more, Venegas says everyone is more than welcome. She suggests trying the samples available at the front door, where the adventurous type can try cactus salad, as well as trying the items made in-house.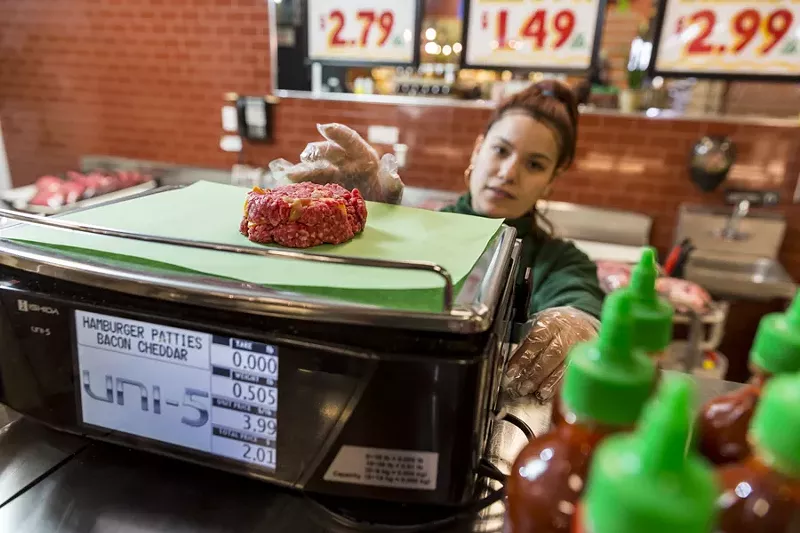 International Foods
38964 Dequindre Rd., Sterling Heights; 586-979-3665
Owner Sam Sater's family has been running International Foods for 34 years, and he inherited the store from his father. He says they saw a need for ethnic foods in their community and started out providing Middle Eastern products and then expanded to parts of Europe, South America, and Central America — but they're always looking to add more to the mix.
"We carry those specialty items that take you back in time. Meaning, take you back to where you came from, and it puts a smile on your face. Sometimes it can be the smallest or minute thing ... but when you eat it ... it's nostalgic and it takes you back to maybe your childhood, whatever country it may be. Whether it's Lebanon, Iraq, Argentina, Brazil, Greece — it's something about food and what it does to people. Food is always something that brings people together," he says.
Walking down International Foods' many aisles, the diversity in their stock is evident just from perusing their kitchenware. Alongside brass coffee mugs and tea kettles are wooden ma'amoul molds, empanada makers, samosa molds, falafel donut-hole molds, and kousa corers. Directly across from the variety of cake pans are a multitude of olives — from a Mediterranean pitted medley and garlic-stuffed to Greek green Halkidiki and jumbo Kalamata. Their coffees span continents, with Bosnian pzena mljevena kafa, German Kronung, Portuguese Lote Chávena, and Najaf Arabica. There are plantains, falafel, kibbeh, ajvar, and lupini beans, halwa, tahini, adobo seasoning, and halal meats. Popular in-house items are their homemade grape leaves, plus their best-selling hummus — which Sater says flies off the shelves, second only to their breads.
While International Foods' products line is expansive, Sater says if they don't have what you're looking for and you ask them to order up a case, they're more than happy to cater to their customers' needs. Customer service is something Sater says sets International Foods apart from the rest of Dequindre Road. "We walk around, we tell people helpful hints on how to use a particular ingredient. How it's used, how long you keep it for, what it's used for, and kind of introduce them to it," he says.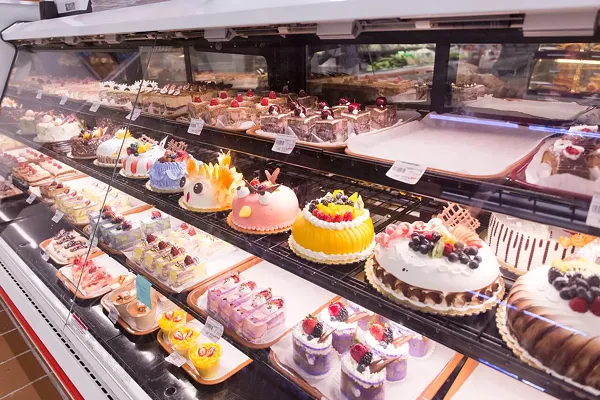 168 Asian Mart

32393 John R Rd., Madison Heights; 248-616-1689
Are you ready for an astonishing variety of good food and products paired with the prospect of a space packed with amenities and sprinkled with some good old hustle and bustle? 168 Asian Mart comes equipped with a food court, a treats station complete with beautifully decorated cakes made-to order, ice cream and a bubble tea stand with both creative and classic flavors (such as mango, and even cookies and cream), a vast meat selection, live seafood still swimming in the tank, aisles for hair care and beauty products, a houseware department with enough options to keep a busy restaurant fully equipped, a shipping center to send packages worldwide, and even an area for your landscaping and houseplant needs. Plus, all the produce and products necessary to get your general grocery shopping or meal prepping done too. It is a massive warehouse-like space after all.
Owner Cindy Wang says she started in the market business about seven years ago, first owning a small market across the street called Chinese
Merchandise Inc. She says 168 Asian Mart opened in 2015, and it's a space that's about five times bigger.
What she appreciates about operating in Madison Heights is the sheer diversity that food-lovers can find driving down John R — a plenitude of restaurants, cafes, and storefronts that cater to intrepid taste buds looking to rove all across the Eastern hemisphere. Wang says a large Asian community has grown around ethnic markets, because they're able to be close to their food, which offers a remedy when they're feeling homesick.
Wang says what makes her market unique, however, is that they deliver the Asian products they know best, while also catering to all kinds of people. "I specialize in Asian products. I'm very complete in Chinese and also Japanese, and then Korean, Thai, Vietnamese," she says, adding that they get all kinds of customers. "Basically, everybody loves Asian food and we also have Japanese wholesale here," she says. Additionally, Wang says there's a large variety of options for each product in order to allow shoppers the chance to choose among inexpensive, moderately priced, or top-of-the-line goods.
Wang says she sees all different people visit each day, and that makes her so proud — especially when she sees people trying new things for the first time. "[A customer will] say, 'Oh, I want to make sushi.' They will just pull it up ... on their smartphones and say, 'I need this, I need this, I need this,'" Wang says. "And we say, 'OK, You can find it here.'" Whether it's someone who's taken a trip to Asia looking to re-create a dish, someone looking to explore new foods, or Asian shoppers missing their hometown, Wang says they can all find what they need to make them happy.