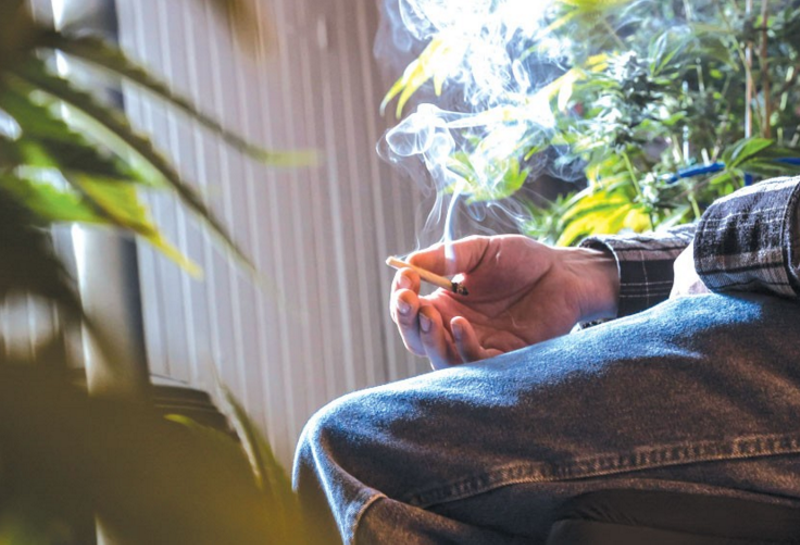 Organizers behind an effort to legalize recreational marijuana in Michigan have submitted the petition signatures required to get the issue before voters in November of next year.
The Coalition to Regulate Marijuana Like Alcohol delivered 360,000 signatures to the state's Board of Canvassers today, well over the required 252,523. The group says the signatures were all gathered within the state-mandated 180-day window. That requirement stopped a separate legalization initiative from making it to the ballot
in 2016
.
If voters approve the RMLA proposal, Michigan residents 21 and older would be able to legally carry up to 2.5 ounces of weed and store up to 10 ounces at home. Smoking marijuana in public would still be prohibited.
The ballot measure would also:
• Tax marijuana at retail levels with a 10 percent excise tax and 6 percent sales tax
• Legalize the cultivation of industrial hemp (used to make textiles, biodegradable plastics, food, construction materials, and even fuel)
• License marijuana businesses that cultivate, process, test, transport, and sell marijuana
• Protect consumers with proper testing and safety regulations for retail marijuana
If approved, the proposal could also dramatically shift the crime picture in Michigan. Marijuana-related crimes account for nine percent of total arrests in the state. In 2015, Michigan State Police say the state's law enforcement agencies made more than
23,000 arrests involving pot
. The overwhelming majority of arrests were for marijuana possession.
"Just like with alcohol, marijuana prohibition has been a huge failure," RMLA spokesman Josh Hovey said in a statement. "Instead of wasting law enforcement resources on a substance that is proven to be less harmful than either alcohol or tobacco, our initiative creates a tightly regulated system that will generate significant revenue for the state that will help fund our roads, public schools, and local governments – three of Michigan's most under-funded needs."
Elections officials will have to verify the signatures are valid before Michigan residents can vote on the issue. Hovey anticipates that will take a couple of weeks.