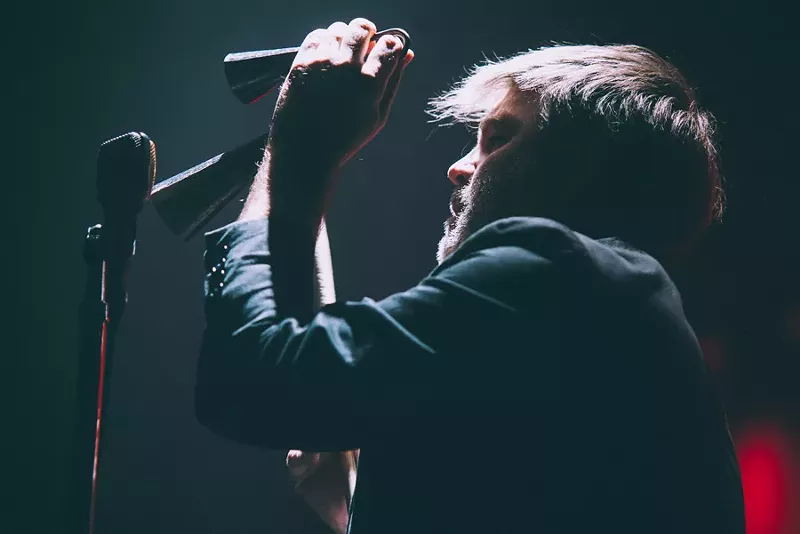 When David Bowie tells you to get the band back together, you fucking get the band back together. In the case of dance demigods LCD Soundsystem,
they did
. The Talking Heads of the touchscreen generation and master purveyors of America's most self-aware dance party, LCD Soundsystem made up for lost time last night. And then some.
The shoulder-to-shoulder sold-out night one of their two-show stint at the Masonic Temple found frontman James Murphy digging deep into the guttural recesses of what makes LCD Soundsystem integral players in the game: their balance of wit, sincerity, and hedonistic prowess.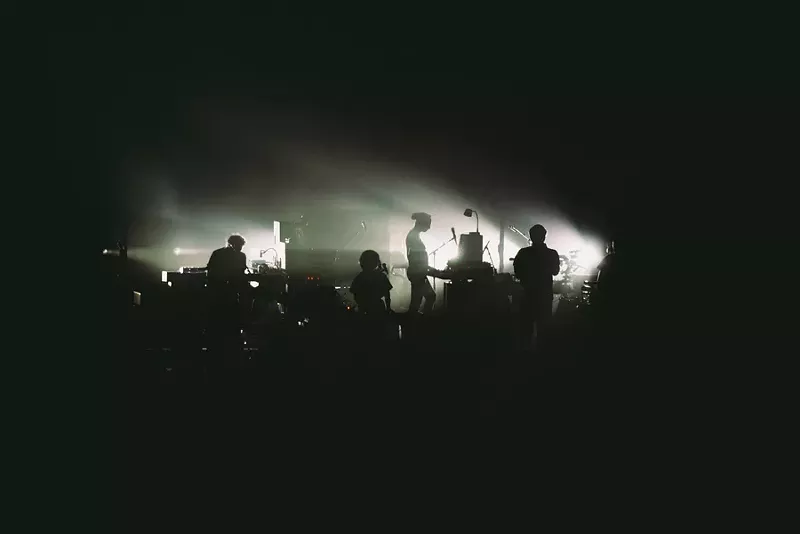 Opening the set with "Oh Baby," the tender plea that kicks off their high-tension, chart-topping record
American Dream
which is, in many ways, the record 2017 needed made for a perfect inductive
petite fore
. From there, Murphy and company stopped being coy and threw us into "Daft Punk is Playing at My House" and "I Can Change," where, somehow, he made the line "love is a murderer" sound like a wedding vow.
It would be a crime to not note the band's intoxicating lighting. Minimalist yet effective, it was perhaps inspired by the Milton Bradley hand-held memory game
Simon
(or
Blade Runner
… or both). Like a manic mood ring, LCD Soundsystem gave us bursts of blindingly bold blues, reds, and greens that felt every bit urgent and bled into water-colored tones when appropriate. But it was the band's unofficial 9th member that elevated the experience from dance-party to dream world. The largest disco ball you've probably ever seen filled the temple with what felt like thousands of prismatic beams that suggested that maybe we had left Earth, or our bodies. The lighting inhabited the space as much as the sound, and we are reminded that LCD Soundsystem is not a one-trick pony. Rather, they're the whole fucking circus.
The cathartically curated set flirted with varying degrees of closeness, from Murphy's sensual use of a bullet microphone (which gave the illusion of either eating a peach or just scolding it), to the intimate way in which the eight-piece multi-tasked (swapping roles, instruments, and positions, with Murphy navigating the crowded stage like a game of
Tetris
). Like sonic hoarders, one can assume if the band had a bigger stage that they would just fill it with even more instruments, synths, and speakers, and they would make space within the songs to include another layer because frankly, that's what LCD Soundsystem does best: immerse, immerse, immerse.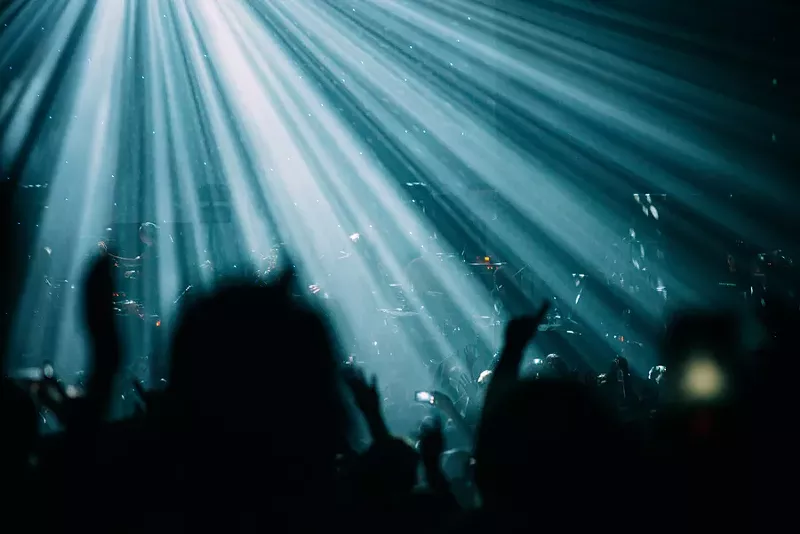 Playing on his conversational cadence in song by explaining to the audience, lovingly, that the band would end the set, go to the bathroom, and return to play a few more songs so that the pause between the set and encore felt more like an intermission. The pre-encore closer, "New York, I Love You But You're Bringing Me Down," delivered the most universally therapeutic moment in the entire set for them and for us as the lyrics could just as easily be in reference to the too much, too soon shift in Detroit's various landscapes.
"You're still the one pool where I'd happily drown," Murphy says before commanding to be taken off of a mailing list to a world that no longer exists. It is this very transparency that makes LCD Soundsystem relevant. And that is exactly why we waited seven years for the electronic rock band to return, and truthfully why we would wait seven more. There's only one LCD Soundsytem per lifetime.