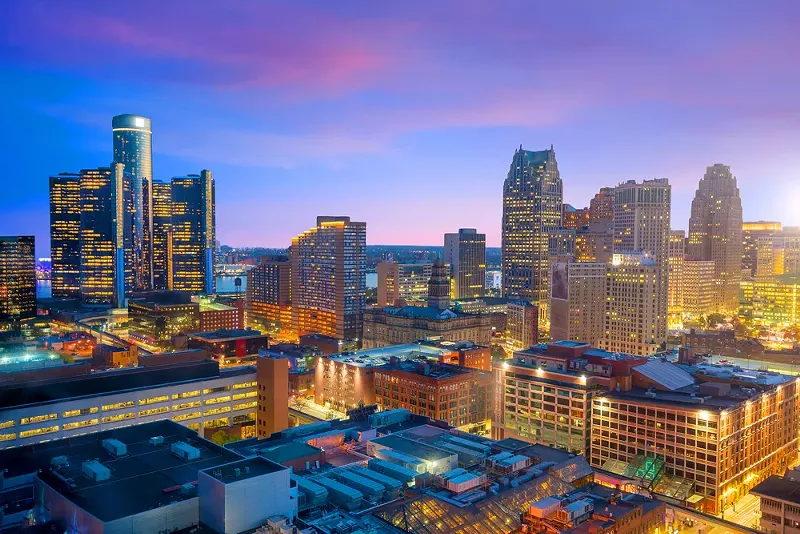 An enormous gathering of national retail executives and store designers is set to take place next September, and it's happening in an unlikely place: Detroit.
The
Detroit News
reports
that as many as 200 retail professionals will meet during a forum produced by
design: retail
magazine. They'll canvas the city, looking for inspiration and innovation in both major and independent retailers.
The forum will be focused on store design, and its likely we'll see professional who've work on projects for Louis Vuitton, Apple, and Walmart in attendance.
The summit announcement comes at a tricky time for retail. Shopping malls and centers, standalone stores, and independent retailers are finding it harder and harder to compete with online shopping giants like Amazon.
Detroit's an interesting choice because regardless of the constantly humming "comeback city" narrative, we still lack the kind of national outlets that other big cities see. We have no Target, no Trader Joe's, no Apple store. The state recently got a Zara, but it opened in Somerset Collection in Troy.
With the closure (and subsequent demolition) of Hudson's department store, the city hasn't quite been able to recapture those Downtown shoppers. A strip of Woodward now has a Moosejaw, Nike Community Store, Bonobos, Lululemon, Warby Parker, and other shops, but there are still notable players missing.
According to the News' report, no other conference or convention has brought together this many powerful retail figures and it could mean something very important — Detroit is on their radar.
The conference will be held Sept. 12-14, 2018 at the Westin Book Cadillac Hotel and registration is not yet open, but for more information, you can go
here
.