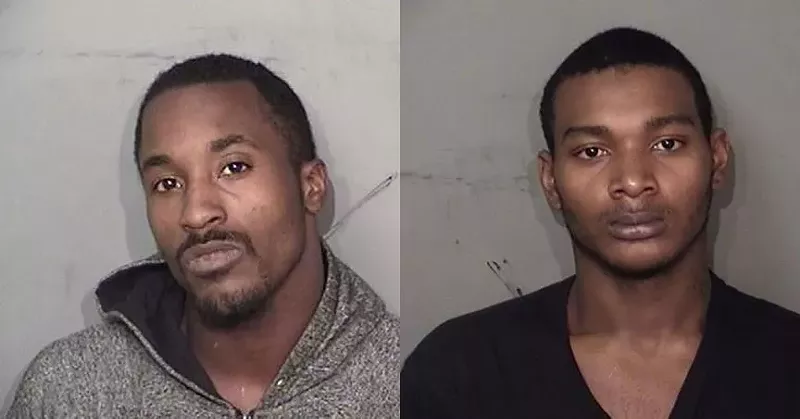 Two young Detroit men have been charged in connection with a series of assaults and sex assaults of female bicyclists in Detroit, Hamtramck, and Highland Park. The incidents happened over a three month stretch.
Aaron Rashard Stewart, 22, and Quentin Davon Flemons, 19, are believed to be behind the recent abductions of two cyclists in their twenties near the Detroit-Hamtramck border. Stewart is charged in an additional incident that occurred over the summer in Highland Park.
On Oct. 8, the men allegedly grabbed a 27-year-old who was cycling along St. Aubin Street near Denton in Hamtramck,
put a bag over her head, and threw her into the back of an SUV
. They then allegedly took her to a Highland Park house and tied her up, where the woman says she was assaulted and robbed before managing to escape.
About a week earlier, the men allegedly committed a similar crime two miles away in Detroit. In that Sept. 30 incident, they allegedly abducted a 24-year-old woman from Orleans and E. Milwaukee streets. In a social media post, the victim said the men threw her into a van with a mattress inside, drove her around to ATMs where they proceeded to empty her bank accounts, and eventually
raped her inside the van
.
Both incidents occurred in the early evening hours while the sun was still up.
Stewart is also charged separately in a July incident in which he allegedly pulled a 31-year-old woman off her bike in Highland Park, forced her into an alley and sexually assaulted and robbed her. The Wayne County prosecutor's office says that happened at 3 a.m. near Second Avenue and West McNichols.
The charges come two weeks after Detroit police said they had caught two suspects in connection with the incidents, one of whom was middle-aged. A Detroit police spokesperson was unable to say what happened to that suspect as of Thursday afternoon.
Both defendants have been charged with three counts of criminal sexual conduct, kidnapping, and unarmed robbery. Stewart has also been charged in connection with operating a stolen vehicle.
Stewart was arraigned on Oct. 13 and his bond set at $1 million. Flemons was arraigned on Oct. 23. His bond was set at $500,000.
The two will next appear in court on Oct. 30.