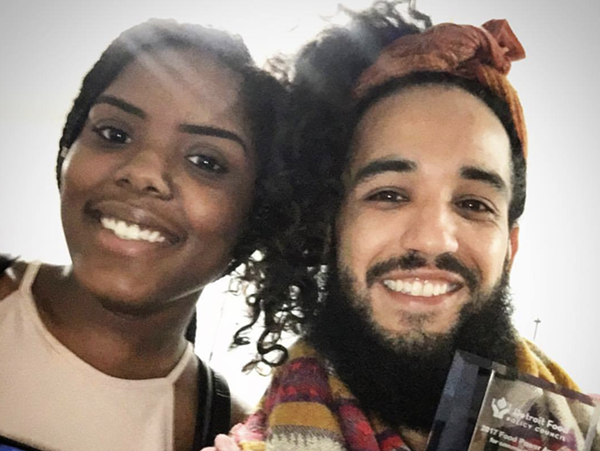 Each year the Detroit Food Policy Council hosts the Food Power Awards to recognize those making a difference in the city's food system.
While there are a lot of issues that need attention, progress is being on many fronts, and those making strides deserve credit, says Food Policy Council President Winona Bynum.
"It's important because there are so many people doing hard work in the food community, so much positive stuff happening around food in particular, so we want to take time out each year to celebrate that and lift it up," she says.
The Food Policy Council nominates people/groups for each category, and the public votes for the winner online. Over 2,000 people voted this year for the following categories and winners.
Non-profit Organization: Peace Tree Parks
Peace Tree Parks established its organic farm in the city in 2015, and promotes food security in several ways. It builds and develops residential gardens throughout the city, and donates the banana peppers, tomatoes, zucchini, and pumpkins from its own garden on 14th Street to neighbors or the Detroit Rescue Mission.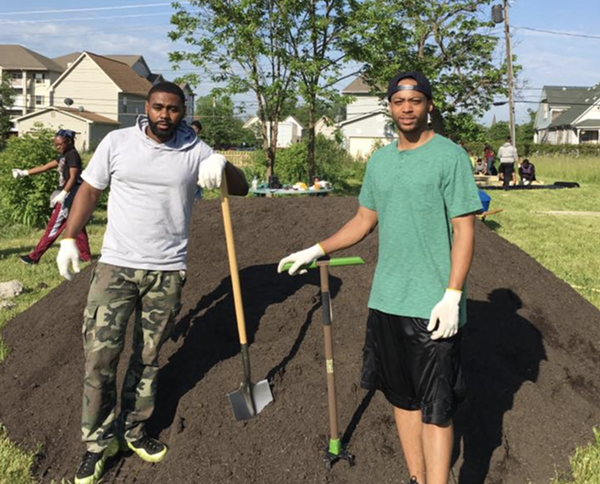 Individual: Kevin Kay
Kay left his career in the music business to get involved in Detroit's food community and is partly focusing his energy on eliminating food waste and filling in the gaps where other groups like Forgotten Harvest or Gleaner's leave off. Beyond that, he's involved with the planned Brudder's Pizza in Indian Village and other food businesses.
Business: Detroit Vegan Soul
DVS hardly needs an introduction. Kirsten Ussery and Erika Boyd launched the business in 2012 with a mission to bring healthy, plant-based soul food to the city. Their first restaurant opened in 2013 in Indian Village, and its second location starting serving this year in Rosedale Park.
Student: Carla Underwood
The Food Policy Council works
with the city's youth to get them interested in the local food system, food security, nutrition and Detroit's other food-related issues. Bynum says Underwood is a Good Food Ambassador who's developing as a young activist and community organizer. She works to introduce people to the Double Up Food Bucks program, introduce kids to healthy food options, and learn what the community wants and needs from the food system. Underwood and classmates raised over 300 pounds of food for Gleaner's last year, and she is also member of Build On, at which she participated in a service learning trip to Haiti in 2016.
Community Choice: Antonio Cosme
The community nominated individuals and groups who it felt worked for inclusion transparency in the food system. Cosme is an urban farmer, activist, and artist based in Southwest Detroit.