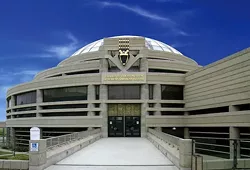 The Charles H. Wright Museum of African American History is hosting an event that will honor over 30 African-American male leaders this Tuesday.
"The Made Man is a national initiative to rebrand and empower African American males. We honor amazing men in the community that are pillars of strength, perseverance, and role models for future generations," says Ky Dele, CEO of Blueprint Global Group and founder of The Made Man.
The honorees will have plenty of activities to engage in such as mentoring, doing a workshop, and a press conference and reception.
In addition to these activities, a clothing drive will also be a part of the festivities. Dele says that each market that the event visits, gently worn suits are collected and given to men who desire to be suited for success and employability.
"It's a remarkable thing when you're able to give an underserved man or impressionable young male a suit that was worn by a NBA player, politician, celebrity, or community role model and help them believe that they too can be all that they can be." Says Dele.
Some of the leaders that are being honored are; Wayne County Executive Warren Evans, WDIV Channel 4 Weathercaster Andrew Humphrey, Focus Hope CEO Jason Lee and State Senator Coleman A. Young II.
Those being honored at the event will be joining an illustrious group. Previous recipients include hip-hop artist Common, Civil Rights Icon Rev. C.T. Vivian, Dikembe Mutumbo, and TV Host Roland Martin.
For more information about "The Made Man" event go to themademan.org.