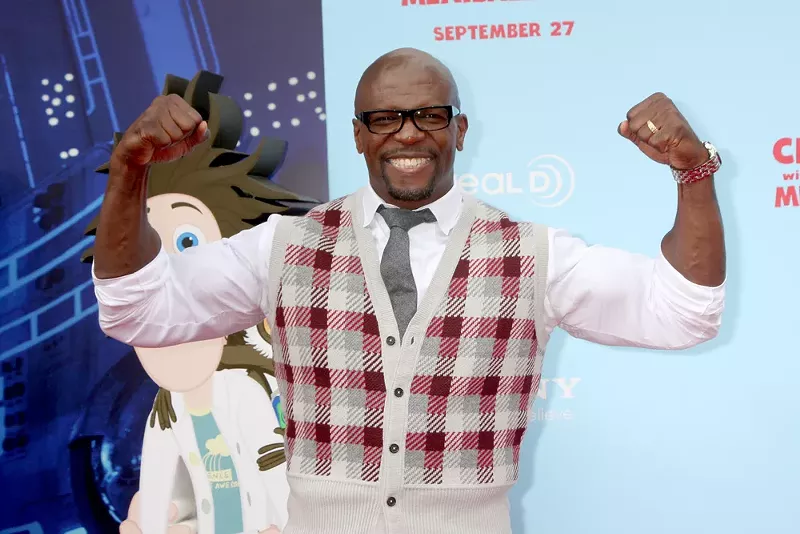 More and more actresses
in Hollywood are coming forward with personal accounts of sexual harassment and abuse from Harvey Weinstein, the former top dog Hollywood executive who has seen his career rightfully crumble in the last week after allegations of sexual abuse came out via
The New York Times
.
One actor in Hollywood recently came out with a story of sexual harassment that you probably wouldn't expect: Flint-native and former NFL player turned actor Terry Crews.
In a series of tweets posted on Wednesday afternoon, Crews details an account of getting groped by a "high level Hollywood executive" at a party he was attending with his wife, Rebecca King-Crews. You can read screenshots form the tweets below.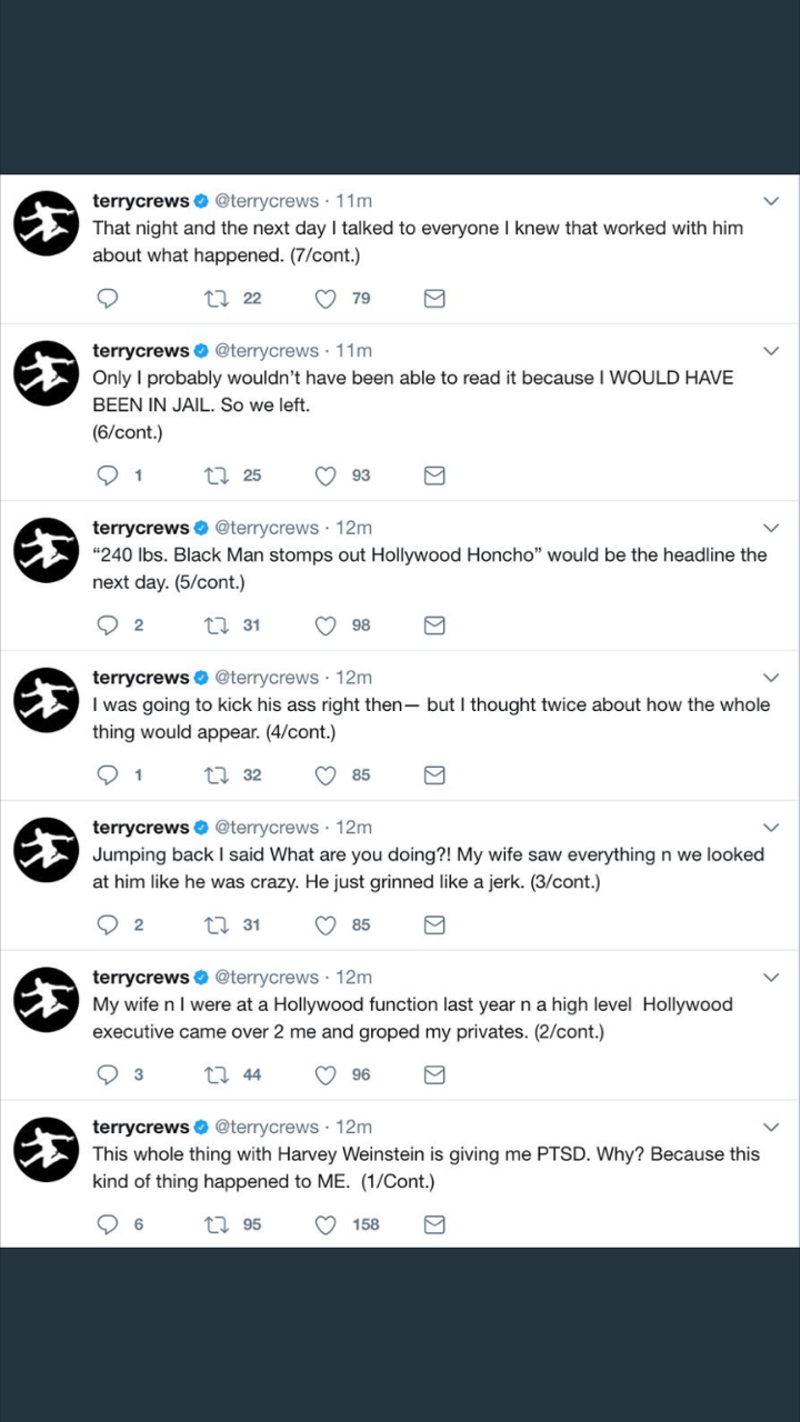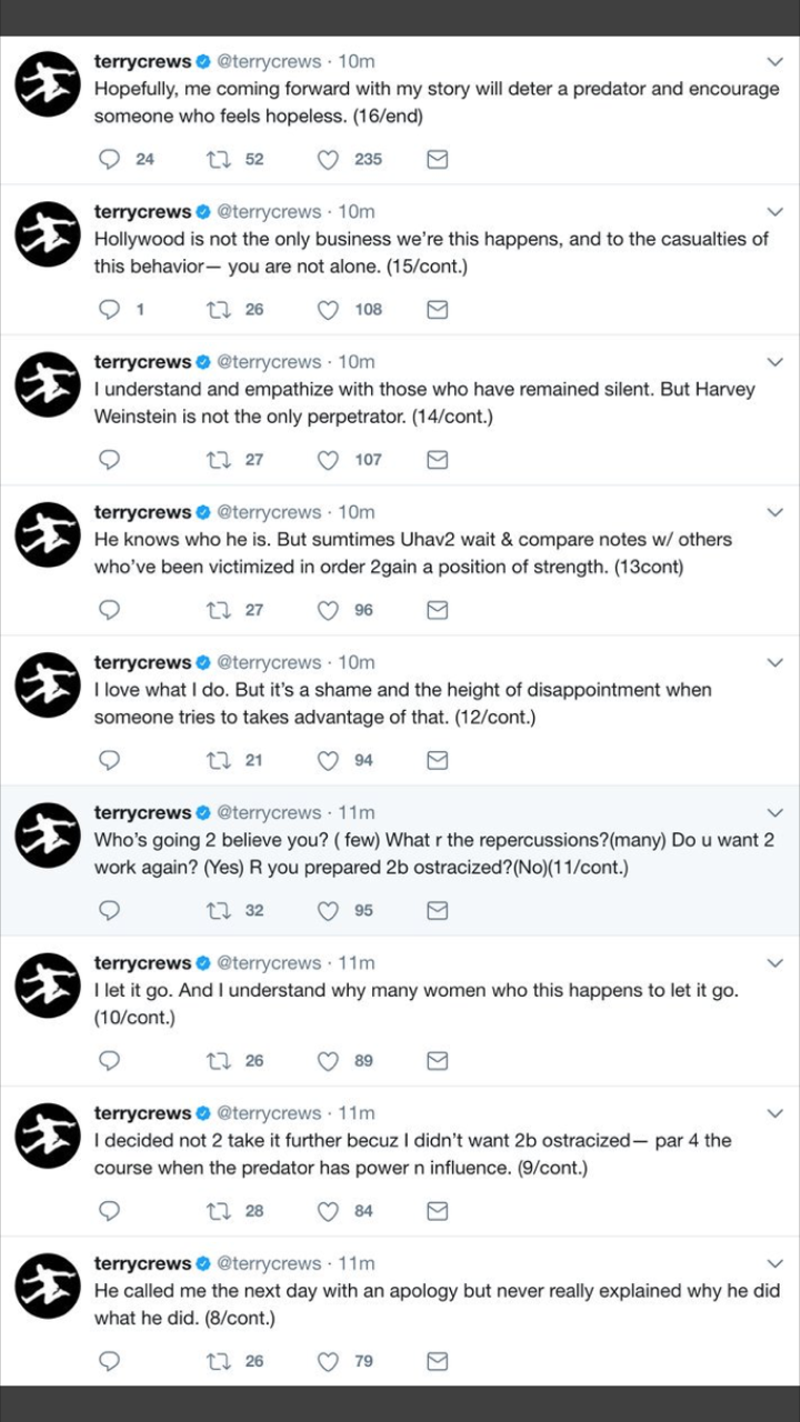 Crews describes the unnamed Hollywood exec groped his privates and how he didn't do anything because he thought who would actually believe him, and feared that if he did speak up would he ever get work again.
Crews ended his Twitter thread with support oh the women who have been harassed and groped by Weinstein, but warns that there are others just like him, adding, "Hollywood is not the only business we're this happens, and to the casualties of this behavior — you are not alone."